Coming to France to study is a dream or a soon-to-be reality for many foreign students. The quality of its education, its "art-de vivre" and its rich yet accessible cultural resources make it a very desirable country to spend a year or two while learning new competences from French language to French cuisine but also business, law, science, etc.
France, as most western countries, is quite expensive to live in (with a strong € on top of it) but if you intend to stay in the countryside (i.e. outside the capital) your budget will be easier to manage than if you live in Paris. Paris is an amazing city to explore but it does come at a cost.
Here are some tips on budget items and their average costs to help you figured out how you much you will need.
Mandatory expenses
These are some of the expenses you won't be able to avoid even though you can manage a tighter budget.
Sholar fees
Education has the reputation to be free in France. It's not completely true even though the tuition fees will sound like heaven to American students for instance who are used to the huge cost of American universities. It is usually quite affordable, around 250 to 400€ a year with certain schools going up to 10.000€.
The government has recently expressed its will to raise the tuition cost for foreign students but it's still unclear if it will be applied or not.
Each student also has to pay a contribution (CVEC) of 90€ a year to all students services.
Books and all will depend upon teachers' request but each city and campus have pretty big libraries. You should probably consider spending 50€ a month though.
Housing
Housing can be quite different whether you decide to live by yourself (€€€), with roommates (€€), in a student hall of residence (€ - probably the cheapest option) or in a host family (€€).
It also very much depends on where you will be situated. Paris is indeed the most expensive place to live in France but certain big cities are quite expensive too. The cheapest option will be the countryside or smaller cities but further away from the lights and excitements of the capital.
Within Paris, you will have to choose from a list of priorities that will affect your budget as well: trendy, quiet, safe, close to the center or not, etc.
You can rent a studio from 400 to 1000€ a month outside of Paris. In Paris be prepared to spend from 1000 to 2000€ a month including what's called the building costs (elevator, insurance, etc.). Hall of residence will be around 300 to 500€ a month, host family from 300 to 800€ a month.
Don't forget you are usually requested to make a security deposit if you are renting your own place. It's usually the equivalent of a month rent and you will get it back when you live based on the fact that you are leaving the apartment the way you found it.
Keep also in mind that you might be eligible for a financial help –yes, even if you are a foreign student- though the CAF (Family support allowances). Find more info here : https://www.adele.org/en/foreign-student
Food /hygiene
You should expect to spend around 300€ a month on groceries. Less if you live in the countryside, more if you are a gourmet or if you care for organic food for instance.
Prefer the big supermarkets (usually located in the suburbs of Paris but accessible with the subway)
Transport
If you are staying for a while, you should definitely go for an unlimited pass. In Paris it will cost you around 75€ a month to access subway, tramway and buses, in Lyon for instance it will cost around 50€ a month.
Scooters, bikes are a good option too. It will cost you for example 30€ a year for a bike pass in Bordeaux and from 40€ to 100€ in Paris (100€ is for the electric bikes).
If you are a student and/or under 26 years old, you can have discount or special offers such as the card Imagine R in Paris (350€ a year to use public transportation plus a bunch of promotions from MacDonald's to Deezer).
If you must use a car, check out car-pooling or renting from individuals.
Amenities and others
If you are living on your own, don't forget to add housing insurance (about 400€ a year), gas and electricity bills (around 200€ a month), TV, internet, phone bill (you can have them in an all included subscription from 30€ and up)
You might also need to get a healthcare plan to support the extra expenses social security won't cover. You can find one from 20€ a month and up.
To open a bank account is usually free but the bank will charge you for administrative fees and extra services such as a debit / credit card around 40 to 80€ a year.
Extra expenses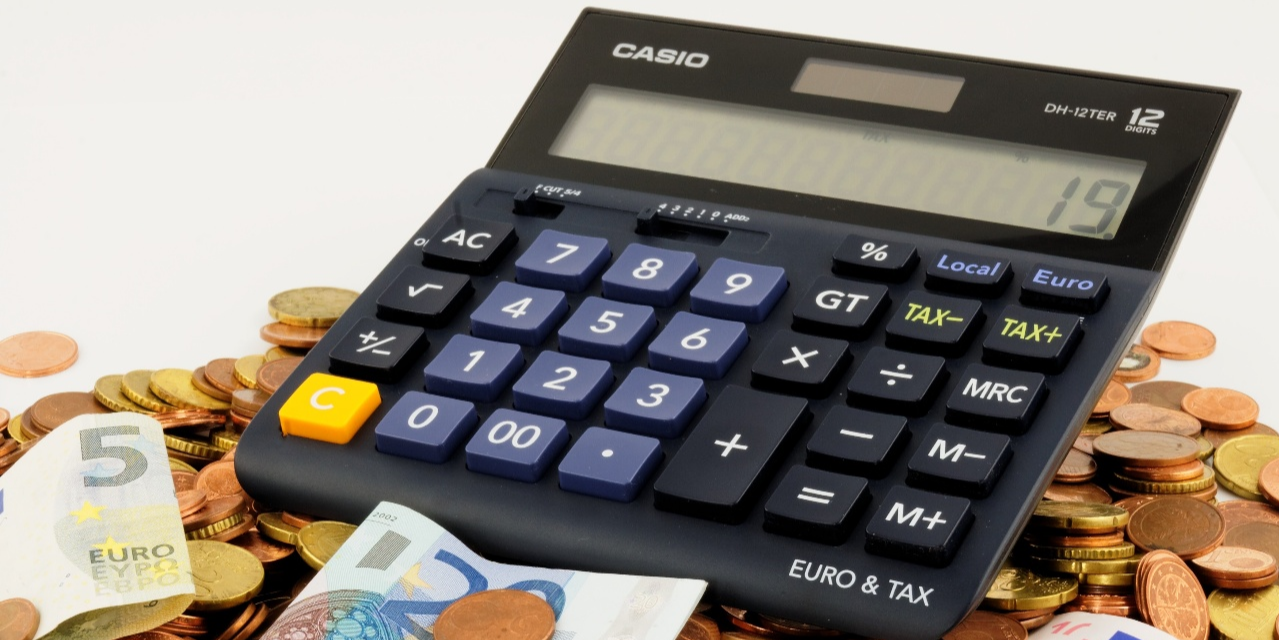 If you are not planning on living like a monk, here are a list of extra expenses you might want to consider adding up to your budget.
Going out
Paris once again remains a very expensive city but plenty of bars propose "happy hours" where you can drink cocktails and beers for 5€ or so.
Restaurants will cost you around 15€ but you can also wolf down a typical baguette sandwich for around 3-4€. Bakeries often offer a menu dedicated to hungry students! Crepes, kebabs, you can find maybe not exquisite cuisine but dishes that will full your stomach up for around 5€.
You can also consider having your meals at CROUS cafeterias (subsidized canteens for students) and have a complete course for less than 5€.
Most nightclubs will charge you around 15€ to get in, sometimes less or sometimes at no charge. It also depends on where you go and who you know!
Movie tickets are quite expensive (around 9€ for a student) but you can get unlimited pass at UGC for instance (chain of movie theaters) for less than 25€ a month. Most movies are presented in original version in Paris or very big cities but it might become complicated to find them other than dubbed in French elsewhere.
Spectacles, shows, etc. can be found at a reduced price on online portals such as https://www.billetreduc.com/
Visiting
Many museums are public and admission will be free or discounted for a student. Even private museums or foundations offer cheaper rates.
The museum of Orsay is free for instance if you are under 25 and resident in France, the Louis Vuitton foundation will "only" charge you 10€ if you are a student or under 25.
Holidays
Buses and trains will sometimes take you all over France at a cheaper rate if you are young/student. You can also purchase a youth card (carte Jeune SNCF) for 50€ a year that will give you access to bigger discounts. The priority is to book your tickets in advance. Car-pooling can be a good option.
Camping is a French tradition but is not as cheap as you might think. Also look out for people renting out their places for the holidays. Youth hostels remain a decent option in big cities.
You can take the opportunity while you are in France to visit other European countries; Flights tariffs might be quite affordable if you travel light and book them in advance.
Can you work in France with a student visa?
Even though you will be requested to provide upfront (before arrival) proof of sufficient financial resources to come and study in France, you might want to consider getting a part-time job to make some extra spending money. With a student visa, you are allowed to work up to 964 hours a year (which is about 20 hours per week).
You can teach your native language, work in shops or restaurants where English/Spanish/other is a plus, etc.
More info here: https://www.service-public.fr/particuliers/vosdroits/F2713