Is it dangerous to live in Paris? Many Parisians would probably laugh in your face if asked the question.
No matter the weather or the threat level, Parisians are not giving up anytime soon their habits of going out, whether sipping a coffee early morning with a croissant or enjoying a glass of wine with good company in the evening.
The tragedies of November 2015 did not empty the terraces of cafés and restaurants, on the contrary.
Its inhabitants are more than ever determined to live by the motto of the City of Lights: "Fluctuat nec mergitur" ("She is tossed by the waves, but does not sink").
If Paris is your dream destination, you might still wonder if it is actually safe to travel there.
Let's end the suspense right now : Yes, Paris is a safe city.
Where should I stay or live in Paris?
If you come to Paris as a foreign student, you must look for a neighborhood that feels safe (if not for you at least for your parents' sake!) and establish a list of priorities between your requirements and needs (budget, school location, tranquility) and your wishes (socializing spots, nightlife, culture or public parks).
You want to make the best of your time here!
Paris is sometimes considered as this gigantic opencast museum - history is everywhere! - but it does not mean it's not also very much alive and constantly evolving.
Certain areas are more uptight than others, some quieter, some definitely more expensive to live in but each of the 20 Parisian districts has its own personality so you should be able to find one where you will feel at home - for a week or a year.
Which district should I move in?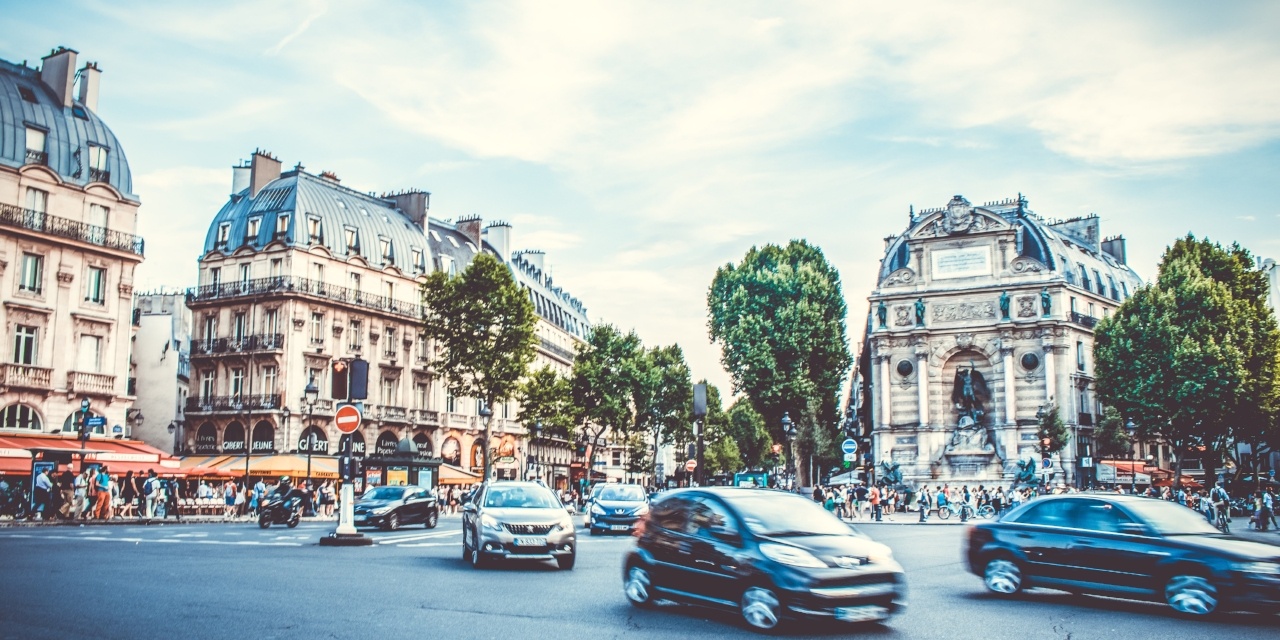 Are you coming for a job? Are you a student looking for a place to stay for a few months?
Here is a short description of each district to help you decide.
1st and 2nd "arrondissements" – Louvre and BourseHeart of the city
The first district is full of must-sees including the Louvre and Palais-Royal, which makes it a beautiful area but also a heaven for pickpockets.
It also includes les Halles with plenty of fun places to hang out (but be careful at night). Very close to the first, the second district is also the smallest one.
It's where the French stock exchange is located but it also has some really cool streets like rue Montorgueil.
3rd and 4th « arrondissements » – Temple and Hôtel de Ville
The third district is prized and known for its art galleries but also "kawaï" organic restaurants, fancy concept stores, etc.
There is a parade of fashionistas trooping up and down the rue de Bretagne twice a year during the fashion week as it's a trendy area where they love spending time.
The Picasso museum is also nearby. Upper class definitely but mellow. Also called le Haut-Marais.
The 4th district is particularly popular for one area called Le Marais (the "swamps") which mixes different communities, gay, Jewish and Chinese. It means you will find many fun bars to hang out but also delicious falafel sandwiches!
Beaubourg is next door (great cultural center) and you can also pay a visit to the lucky inhabitants of Île-Saint-Louis and Île-de-la-Cité, the two "natural" islands of Paris.
5th and 6th « arrondissements » – Panthéon and Luxembourg
The fifth district is the oldest part of Paris. Many students come and go in La Sorbonne (famous university) and the Quartier Latin (the area around) or hang out rue Mouffetard.
If the French student contestation from May 68 started there, it's nowadays a lively neighborhood prized by tourists and youngsters.
The sixth district holds the French Senate, a sophisticated and old garden (Jardin du Luxembourg) and the cult café de Flore in Saint-Germain-Des-Prés (the Parisian intelligentsia's HQ) which welcomed French famous literary figures from poet Apollinaire to philosopher Sartre. Very fancy!
7th and 8th « arrondissements » – Palais Bourbon and Elysée
These two districts, among the most upscale of the capital, have been home to the French elites for ages.
In the 7th you will pay a visit to the great iron lady (Eiffel Tower) and some prestigious museums (Orsay, Branly, Maillol, Rodin…).
In the 8th, you probably won't be able to pay a visit to the French president (!) who has his residence/office there but you may check out the Arc of Triumph, the Madeleine Church and walk along the Champs-Elysées.
Luxury and chic at every corner. As a consequence, beware of pickpockets.
9th and 10th "arrondissements" – Opera and Entrepôt
The 9th district will please tourists with two of the main department stores and the beautiful Opera Garnier.
The Grands Boulevards are famous for their theaters.
But the place to be is the (former) red-light district, Pigalle and more particularly South Pigalle: Trendy and/or famous crowd, plenty of brand new bars and restaurants but also design boutiques and many food shops (bakeries, deluxe groceries…).
The 10th district is also one of the coolest neighborhoods with the canal Saint Martin and its cute bridges, République (big square with an imposing statue in the middle, symbol of Parisians' resistance to terrorism, surrounded by lots of restaurants and wine bars): hipster alert!
11th and 12th "arrondissements" – Popincourt and Reuilly
Hipster alert (again)! Neighborhoods like Bastille and Oberkampf are the places to be and to be seen if you are young, edgy and Parisian – or expat!
Hip boutiques and vibrant nightlife but not in an uptight way. The 12th district is quieter but has a nice mellow atmosphere.
It has a big shopping center (at Bercy Village) and le Bois de Vincennes (one of the two big woods of Paris with Boulogne) is perfect for hiking, running, picnicking or just relaxing and admiring wildlife.
13th 14th "arrondissements" – Gobelins and Observatoire
The 13th district is known to be home to the Chinese and Vietnamese communities (with street festivities for the Chinese New Year) and la Butte-Aux-Cailles, a small arty village on the heights of Paris.
The 14th district is pretty residential with the exception of the Montparnasse area. It also has a really nice public garden (Parc Montsouris) and if you like creepy and cool stuffs, you must pay a visit to the Catacombs (ossuary with remains of millions of Parisians).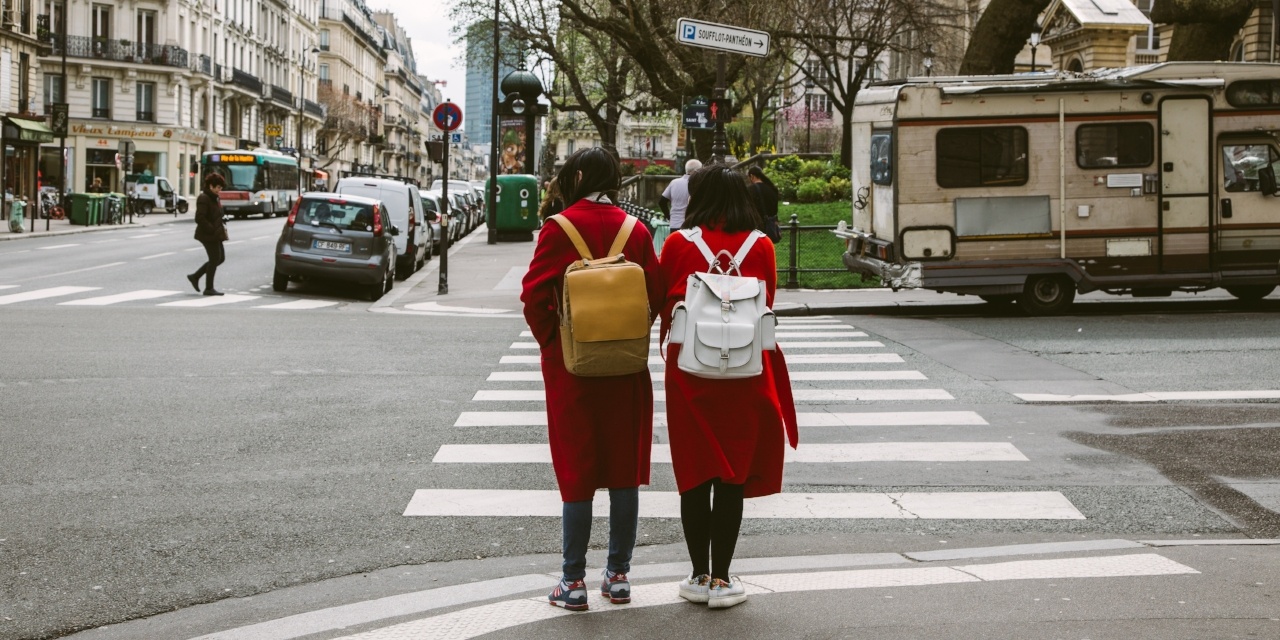 15th and 16th "arrondissements" – Vaugirard and Passy
The 15th district is also the largest one. It's residential, quite bourgeois and quiet with some nice public parks, good schools and shopping areas.
The 16th has a reputation for being the most uptight area of the capital.
This might be a bit unfair! Many foreign students choose it as it is close to great universities, it is very residential indeed but has also beautiful and eclectic pieces of architecture (including Art Nouveau), museums and the very pleasant Bois de Boulogne, the second green lung of the capital with le Bois de Vincennes.
If you like contemporary art, you must definitely pay a visit the Palais de Tokyo and the Louis Vuitton Foundation.
17th and 18th "arrondissements" – Batignolles - Monceau and Buttes -Montmartre
The 17th district combines different vibes, from Monceau (quite chic but charming with a great public park), les Ternes (close to the Champs-Elysées with many shopping possibilities) and the very hype Batignolles, sort of a small village, particularly appreciated by artists (from the past and today) with an organic open market on Saturdays, some lovely parks but also the cosmopolitan Avenue de Clichy nearby.
The 18th district is home to Amélie Poulain and many artists who lived or spent time in Montmartre, on top of the hill which provides one of the most amazing views on Paris.
As a result, the place is packed with tourists –and pickpockets, you know the deal by now - who want to get a taste of this typical spirit as well as to visit the Sacré-Coeur basilica.
Locals have learnt to deal with the daily arrival of overseas wanderers. Montmartre still remains a prized place to live as in les Abbesses which is a bit further down.
Part of the 18th is also quite popular and low income and should be entered carefully after dark.
19th and 20th « arrondissements" – Buttes Chaumont – Ménilmontant
The 19th district is a popular neighborhood, very family-friendly, home to many upcoming artists and designers who were attracted by affordable real estate opportunities.
Some of its streets are famous graffiti artists' favorites. The canal de l'Ourcq (in the continuity of the canal Saint Martin) is welcoming lots of picnickers and petanque players in the summer.
Les Buttes Chaumont is probably the wildest and most romantic Parisian public park.
Some streets and Stalingrad square can feel a little bit hazardous late at night.
Further east is the 20th district, famous for the Pere Lachaise cemetery and Belleville which is mostly known for its numerous Asian restaurants and businesses.
Street art, food market, old bistrots and hipsterish coffee shops, the neighborhood is becoming more and more gentrified year after year.
The Belleville Park is very much appreciated by locals looking for a bit of nature to chill when the sun is out.
What are the best options to live in Paris?
Here is a short selection based on different indicators. The 16th and the 5th are home to quite a few high ranked universities (La Sorbonne, Descartes, Dauphine and Panthéon –Assas).
They are great options to consider if you are going to study nearby but the very convenient public transport network can allow you to also extend your research map.
Don't forget, like in every big city, you can find the best –and the worst! So when it comes to choosing where you are going to live, be very thorough or go to a professional to help you get the best compromise.
If you are on a tight budget or do not want to allocate all your money in housing, you should consider the 19th, the 20th but the Bastille and République area (10th and 11th) as well.
If you are looking for a quiet neighborhood, have a look on the 15th, the 17th, the 16th and the 6th district (Saint Germain des Prés).
If you are looking for a more popular vibe but still family-friendly, check out the 19th and the 20th.
If you want to be where the action is, check out le Marais (4th), les Halles, Montorgueil street (1st and 2nd) and Oberkampf (11th). But it comes at a cost.
If you want to be nearby the main cultural spots, Louvre (1st) and Palais-Bourbon (7th) concentrate many of the must-sees.
If you want to immerse yourself in an authentic Parisian atmosphere -like in the movies -, check out les Abbesses and Montmartre (18th), Batignolles (17th) and Belleville (20th) or the Quartier Latin (5th) for the ultimate – but a bit expensive - student experience.
If you are a fashionista, a hipster or just a cool chick who cannot live without her kale juice, you must explore le haut Marais (3rd), Oberkampf (11th) and South Pigalle (9th).
But watch out for upcoming districts like the 12th, the 19th and the 20th which are getting trendier at this very minute.
How safe is Paris?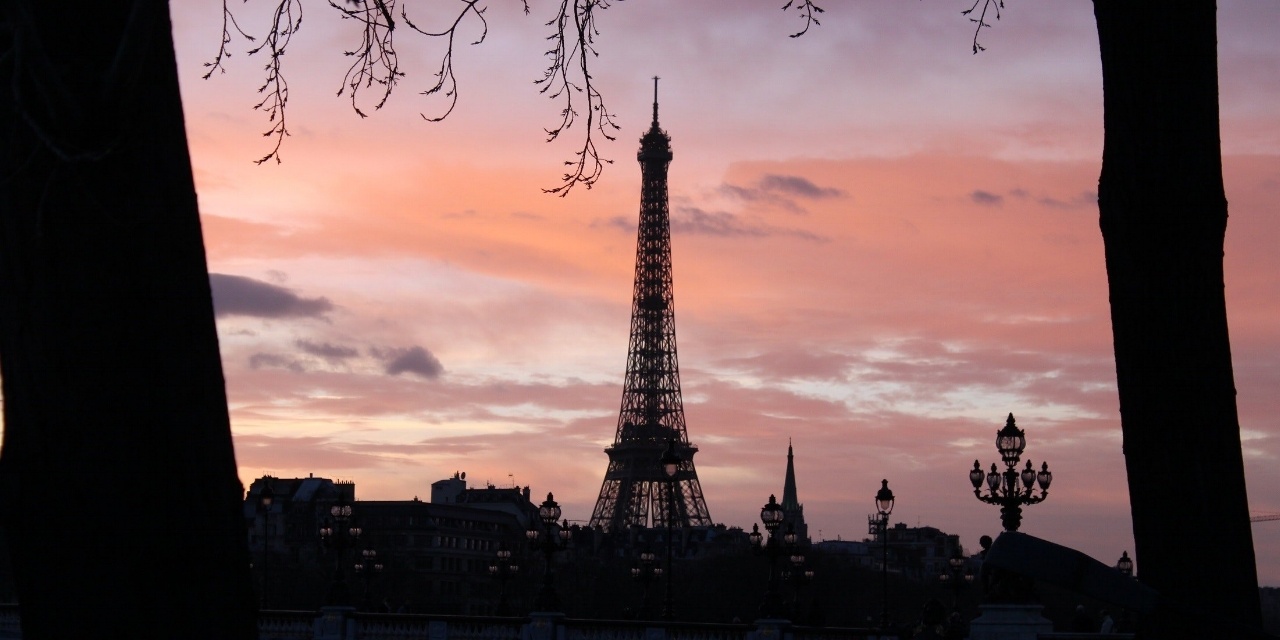 Tourists are definitely back as the city has been breaking records in terms of numbers of visitors who want to enjoy its cultural and culinary assets as well as this "je ne sais quoi" that makes it one of the most charming cities in the world.
If you cross-check sources, including local and official ones, they will all testify that Paris is safe. Crime rate in France and specifically in Paris does not raise any major concern besides the measures deployed after the terrorist attacks.
Indeed security has been reinforced and everybody is now used to see soldiers patrolling the different districts - as in London and New York.
If violent crime is pretty uncommon, street crime is still a news topic but let's be fair : it's the same burden for other big cities as well.
So you might decide to trust the Parisians' instinct. But you might have also heard of people getting robbed by barefoot kids in the subway or the "no-go zones map" promoted by Fox News. Myth or reality?
How careful should I be in Paris?
Myth! There aren't any "no-go zones" in Paris. That being said, you should be aware that some areas must be avoided at certain times and involve being extra cautious with your belongings. Here are the main travel warnings you must have in mind while visiting or moving to Paris.
Are there any risky spots to avoid?
Some highly frequented places during the day become a bit riskier areas at night like train stations or some suburban neighborhoods.
It does not mean you can't go there at all or that they are unsafe per se but you'd rather keep a low profile after dark as you might come across certain populations (addicts, misfits, delinquents…)
Les Halles - Châtelet
Popular area, praised by youngsters because of its commercial center.
It becomes a bit wilder after dark.
It's also a place where a lot of people go for dinner or to party. If you do so, just catch an Uber or a cab to go home especially if you had a few drinks.
Gare du Nord
One of the 4 major Parisian stations. You can take the train there to Brussels and London.
Some shady individuals start wandering around the station when traffic slows down after 10-11PM.
Just keep your phone in your pocket or use a headset.
Stalingrad and Jaurès
Popular neighborhood.
The area has become a very trendy place to hang out in the summer, be careful with pickpockets.
Porte de la Chapelle
Popular neighborhood.
Some refugees' camps are settled there that can create a feeling of insecurity even though they usually keep a low profile.
Barbès Rochechouart and the Goutte d'Or neighborhood
Those cosmopolitan and colorful streets can feel a bit uncomfortable at night even though a lot of middleclass and upper middleclass families have moved in and started to change the whole atmosphere.
Saint-Denis – Aubervilliers - Saint Ouen
Some of the close suburbs of Paris, accessible by subway: they are working – class neighborhoods with project buildings even though it now also attracts upper - middle-class families and white-collar folks looking for more decent rents.
Don't push your luck at night if you have no particular business going there.
The Stade de France (where major concerts and sports events take place) is safe to go on an event night.
Where are the pickpockets?
Pickpocketing is the most common crime in Paris but it can often be avoided if the main targets (i.e. tourists!) put in practice simple precautions.
First of all, there is no typical profile of a pickpocket :
- no particular gender,
- nor ethnicity (even though quite a few come from organized bands from Eastern Europe),
- no average age but many thieves are under 16 - as there are less chances for them to be arrested or prosecuted if identified.
Let's face it, some of those kids are no amateurs! They usually have a method so focus your attention on certain behaviors.
In the meantime an accomplice checks the victims' pockets, backpack, and purse and steals everything of value.
Don't stop and engage with them. Also be careful with your belongings!
Don't leave your wallet or your mobile phone in your back pocket.
Put a lock on your backpack or wear it in front of you and not on your back while riding the subway or in a crowd.
Avoid showing off expensive jewelry (in particular necklaces that can be snatched off your neck) or cash when you are at an ATM.
Keep everything at your eyesight! Just keep in mind certain warnings in order to come back with only good memories of Paris.
Wherever you decide to stay, be prepared for an amazing experience as you will most certainly become a true ambassador of the Parisian lifestyle.
Here is a video with tips to think of to avoid problems when traveling : https://videos-f.jwpsrv.com/content/conversions/QDnik5M0/videos/ovVUJlZT-31826930.mp4?token=0_5b4cb953_0xf919d222652f4c65db3f81378c1130d1ab978f17