If you're moving to Paris as a student you'll probably be living on a budget but it's still possible to experience this buzzing capital city to the full. At Paris Attitude, we know you'll want to see the city's iconic sights as well as make the most of its dining, shopping, and entertainment opportunities so we've put together a short guide about Paris for students with activities that won't break the bank.
The iconic sights of Paris
Maybe one of the most iconic sights on the Paris skyline is the Eiffel Tower. Climbing the tower costs money but there is nothing more magical than watching the tower gradually light up at night and this needn't cost much at all.
Grab a few friends, pack a picnic of baguettes, French cheese and a cheap bottle of wine, and find a spot on the grass near the tower. As the sun sets over Paris the tower's lights come on and it appears to shimmer against the night sky.
If you're desperate, however, to get a bird's eye view of the city then head to the Arc de Triomphe. As long as you have your student visa on you, you can climb to the top for a 360-degree view of the city spread out before you, including the Eiffel Tower in the distance.
As one of Europe's best examples of Gothic architecture, Notre Dame Cathedral should be a must-visit item on your Paris list. Even better, entry to the main part of the cathedral is free and taking a tour of the crypt and towers costs just a few euros. Pick your moment as this is a popular destination and the queues for tours can be long.
Window shopping and people watching
Part of the fun of exploring a new city is shopping and people watching. The Champs-Elysee is at the heart of the city's high-end shopping but even if you're on a tight budget you can enjoy this iconic street. Window shop the designer boutiques and treat yourself to a few macarons at Laduree before ordering a beer or espresso. If the sun is shining, take your drink outside and watch the world go by.
If you're itching to spend some money, then Paris is full of second-hand shops and bustling markets. Parisians love their vintage clothing and with a little research and savvy, you'll soon find some 'dépôts-vente' where you can pick up some real bargains.
You can even sell them on after a while and refresh your wardrobe! If you're a lover of car boot sales then look out for 'ressourceries', at these semi-permanent sales you'll find everything from clothes and furniture to media and household items. Paris is also known for its flea markets. Almost every arrondissement will have one on a weekly or monthly basis so keep your eyes open.
Just around the corner from Notre Dame Cathedral is the Paris Flower Market. With its glorious blaze of colors, this market is open every day of the week and on Sunday, it also becomes an exotic bird market. If all this shopping has given you an appetite and you want to try out some new tastes then head to the Bastille or Saxe-Breteuil markets.
They're not the cheapest, but by the time you've finished wandering around and trying the free samples you'll be offered, you won't need to spend any money on lunch.
Although Paris isn't as green as some European cities, it does have some beautiful parks where you can spread your blanket out under a tree and enjoy some open-air studying. If that's too energetic, simply kick back for a spot of people watching.
Popular with the Parisian locals is the Parc des Buttes-Chaumont with its grotto, bridges, lake, and Temple de la Sibylle. For something a little different, that's perfectly located if you've been exploring the bohemian attractions of Montmartre, is La Jardin Sauvage Saint-Vincent.
Tucked away behind the Sacré-Coeur, this area of undeveloped land was slowly reclaimed by nature and is now a glorious riot of self-sown plants, flowers, and trees. Since 1987 it has been an officially designated biosphere reserve and to protect it, it is only open to the public once or twice a month so check online before you head there.
Entertainment in Paris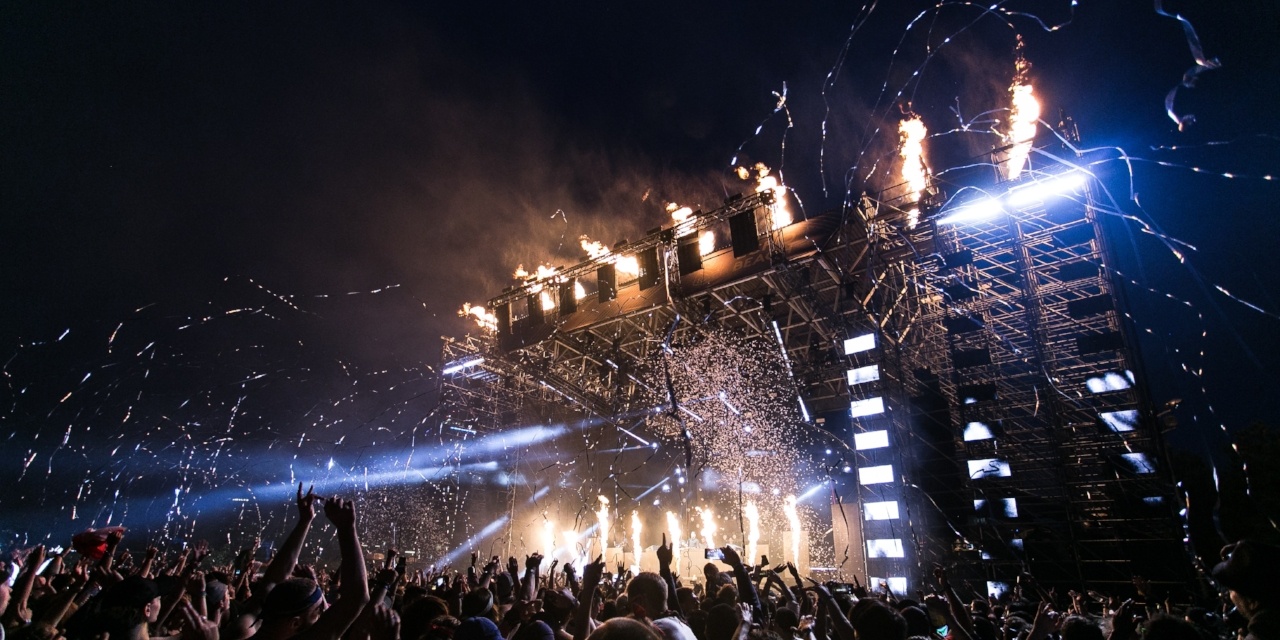 From the Louvre to the Musée d'Orsay or from the Centre Georges Pompidou to the National Museum of Modern Art, Paris is full of cultural delights. The good news is that most museums in the city offer free entry to everyone on the first Sunday of each month.
Visiting the Mona Lisa is a must for everyone who visits or stays in Paris. If you're still under 25 you can visit the Louvre for free on Friday nights after 6 p.m. but do go prepared for long queues as these free sessions, not surprisingly, are very popular.
There aren't many students who won't want to venture out into the nightlife of Paris and you'll be happy to hear that some nightclubs offer either free entry or charge just a few euros.
Dance the night away at Chez Moune to an eclectic mix of contemporary music while the anti-establishment and well-established La Java is housed in a stunning Art Deco building. This has been part of the Parisian nightlife since the 1930s and is where Edith Piaf made her name.
Your time spent as a student in Paris is sure to be a rewarding experience. You'll leave Paris not only with your qualifications but with lasting memories of your experiences here. On our Paris Attitude website, you'll find plenty of information about student living in Paris but also browse online editions of magazines such as TimeOut for the best value eating and entertainment venues.
You will find on our website a large selection of student's apartments
How to get a student visa for France ?
How to learn French with a small budget in Paris ?
Why does France attract so many foreign students ?