If you're in the lucky position of being able to study in another country there are many options open to you. Studying in a different country has many benefits that go beyond the classroom.
Exciting times ahead
If you're in the lucky position of being able to study in another country there are many options open to you. Whether it's working towards a degree, completing your education with a post-graduate course or simply spending a few months abroad immersing yourself in a new language, studying in a different country has many benefits that go beyond the classroom.
Why is studying abroad a good idea?
As well as seeing a different part of the world and experiencing a new culture, you get to experience a different education system. You might even be able to study a subject that isn't available in your home city or country.
Showing you have the courage, ability, and tenacity to move to a different country and culture for part of your education is always a winner on your CV and attractive to potential future employers.
A new country also offers endless possibilities for new interests whether it's water-sports or winter sports, the great outdoors or city life or new entertainment opportunities such as opera, music, and the theater.
Studying abroad brings out your inner strength and independent nature. Challenges will always arise, but knowing you have overcome them on your own is rewarding and does wonders for your self-confidence and self-esteem.
Finally, you will meet new people from all sorts of backgrounds, many of whom will go on to become lifelong friends. If and when you return to your home country, make a real effort to stay in touch with these new friends - not only is this rewarding on a personal level but it provides a useful networking tool for your future career.
Popular destinations for foreign students
If you decide to travel abroad for your studies you certainly won't be alone, especially if you choose France as your destination. UNESCO statistics referring to students who have crossed a national border to study show that after the USA and the UK, France is the most popular destination and within the European Erasmus program, Paris is the second most popular city after London.
The whole world loves France - you will too!
The art of living well, the art of dining well, and seductive romance all epitomize the attraction of France. Much of the world's fine dining traditions have their roots in French cuisine while asking anyone to list some world cheeses is sure to bring up the names - Brie, Camembert, Roquefort, and the delicious Pont l'Évêque.
Pastry lovers will be seduced by eclairs, madeleines, macarons, croissants, and delectable croquembouches while intellectuals will be seduced by the names of Jean-Paul Sartre, Marcel Proust, and Albert Camus.
There are many places you can go to eat delicious pastries in Paris. In the world of entertainment, chanteurs like Édith Piaf, Charles Aznavour, and Sacha Distel have taken their place on the world stage alongside famous film names that include Sarah Bernhardt, Maurice Chevalier, Alain Delon, Brigitte Bardot, Audrey Tautou, and Juliette Binoche.
It has long been a French tradition to welcome students from different countries who come to take advantage of one of the world's most prestigious educational systems. Every region in France has world-class colleges and universities while the opportunities for study in Paris are almost endless.
Ten good reasons to choose France for your studies
The sheer romance of the French accent.
The French language has a certain 'je ne sais quoi' which makes it one of the most seductive and sensual tongues in the world. The sounds of the French alphabet and a certain huskiness of speech combine to create the romantic sounds that the whole world finds so appealing.
Macarons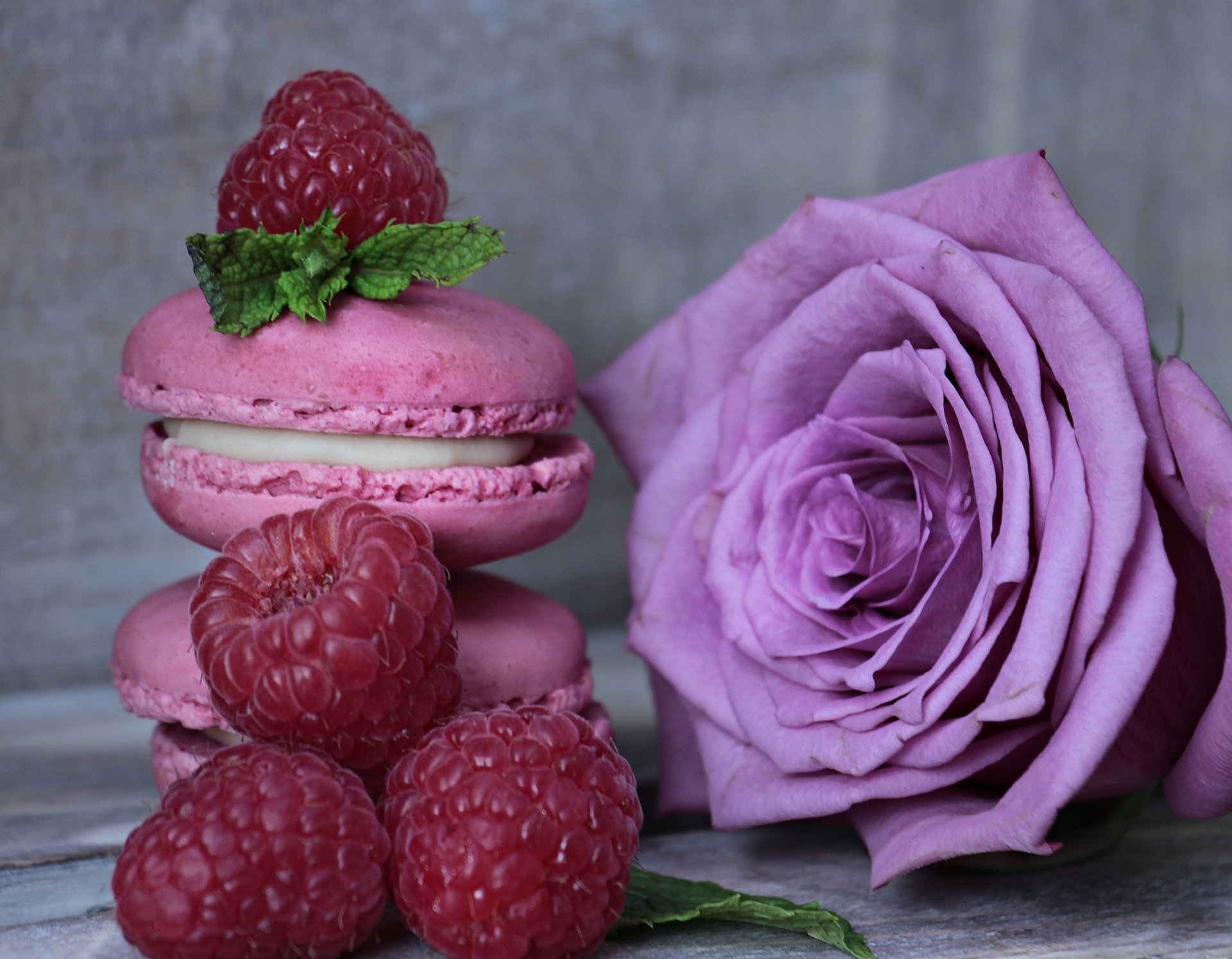 yes, we've already mentioned them once but they deserve another taste. Macarons are visually appealing with their candy colors, satin-sheened tops, and lacy fringed edges while the filling sandwiched in between just oozes with elegant pleasure. There's no limit to the flavor options you'll find combined in a French macaron but for real class, head to the macaron's spiritual home, Café Ladurée in Paris.
A taste of French fashion
Ask anyone to list the great names of the fashion world and chances are, most of them will be French. From Coco Chanel with her 'less is more' elegance to the New Look of Christian Dior and on to the more modern houses of Pierre Cardin, Lacroix, Yves Saint Laurent, and Jean Paul Gaultier you'll find something that appeals to every taste.
And, if your budget is tight - search out the vintage clothing shops and flea markets found in most large French cities.
On the subject of shopping in Paris
Les Champs-Élysées is considered by many to be the most beautiful street in the world. Even if your student budget won't stretch to the shop prices of this elegant avenue, a spot of window-shopping is a must.
Completed in the 17th-century and stretching from the Arc de Triomphe to Place de la Concorde, Les Champs-Élysées is the place to find contemporary cabaret, visit perfumeries such as Maison Guerlain, enjoy some culture at the Grand or Petit Palais galleries or simply indulge in some Gallic-people-watching over a cup of coffee.
The climate
Much of France enjoys pleasant spring and autumn temperatures and the winters are rarely too severe (and where they are, you have the bonus of skiing and snowboarding). The lovely warm summers of the French Riviera attract both French and foreign sunseekers.
The cultural heritage
France has a past and is not afraid to celebrate and nurture it. Every city has its large church or cathedral while châteaux and palaces abound throughout the countryside, many attached to working vineyards.
Follow the River Loire as it meanders through the countryside to see beautifully preserved châteaux or enjoy the imposing might of Mont St Michel. The well-maintained war graves of Normandy and the Somme are poignant reminders of the country's more recent history.
Fine dining
Whatever your budget, it's worth saving up to savor the flavors of French haute cuisine occasionally. In 2010, France became the first country to have its gastronomic scene recognized by UNESCO as part of the country's 'intangible cultural heritage'.
The French wine
To accompany your meal, you'll want to try some fine French wine.
The history of wine-making in the country goes back nearly 3,000 years and by the Middle Ages, French monks were tending some of the best vineyards in the known world. While Cava and Prosecco are great fun you can't beat a real glass of bubbly champagne for celebrating a special occasion.
The diversity of the French landscape
France as a country has something for all tastes. It has three very different coastlines. There are the flat beaches that line the English Channel, the rugged Western shoreline and the semi-tropical charms of the French Riviera coastline that stretches along the Mediterranean.
Areas of flat cultivated countryside give rise to the mountains of the Alps, the Pyrenees, the Jura, and the Massif Central while rivers like the Seine, the Rhine, the Loire, and the Moselle gently intersect the country.
The transport systems
To help you enjoy the attractions of France, it also has excellent transport systems. Its high-speed TGV trains are the envy of much of the world while the road system generally flows freely (or, at least it does, once you are away from bustling city centers).
A network of coach routes joining major cities makes your money go further and be sure to look out for student discounts or the range of travel passes that are available.
Why do international students choose France?
Over 300,000 students from across Europe and further afield choose to study in France each year.
For many, it's the historic and superb educational attractions of the Sorbonne that bring them while for others it's the realization that studying for a degree in France can be cheaper than in their home country, especially if you are coming from the USA.
Then for others, the reason is the French language. Almost 20% of foreign students come from countries where French is their native tongue while many others have some grasp of French from their school studies and embrace the opportunity to nurture this.
And ... the attractions of Paris
The city of choice for many international students in France is its capital, Paris. With 18 world-class university campuses within its boundaries, this comes as no surprise.
Your classmates will come from around the world which gives you a new and wider perspective on global events but at the same time, you can fully immerse yourself in the culture and lifestyle of one of Europe's most vibrant capitals.
With a little planning and research, student life in Paris can be cheap while remaining chic. Organizations such as Crous Paris ensure students eat well at budget prices with a chain of 15 restaurants and 30 university campus cafeterias spread across the city. Well-cooked two-course meals cost just a few euros.
Most museums and galleries have times when entry is free while the Parisian nightlife is good fun with famous name bands regularly performing at budget prices in arenas and nightclubs.
If money is tight by the end of the month, simply pack a picnic and enjoy it with your friends in parks like the Jardin du Luxembourg or take a coffee in cafes previously frequented by the likes of Sartre and Simone de Beauvoir.
Bookshops such as Shakespeare and Company are a magnet for students while a browse through the city's eclectic choice of flea markets turns up vintage clothing and curios that add a personal touch to your accommodation.
Another good reason to choose Paris is the popularity of Parisian graduates among prospective employers.
With a strong economy and being home to the largest purpose-built business district in Europe, Paris has plenty of new and well-established companies.
These are always on the look-out for new employees. And, if you decide to head for home when your studies have come to an end, your time in Paris and your experience of living in a different culture will make your CV stand-out among your less adventurous contemporaries.
You can easily find a student's apartment in Paris on Paris Attitude.
Related posts :