1 – What to do on Saturday in Paris ?
Strolling down the Champs Elysees
The Avenue des Champs Elysées is considered the most beautiful avenue in the world. It stretches from the Place de la Concorde up to the Place Charles de Gaulle (where the Arc de Triomphe is located). The sidewalk on the avenue's north side is busier than the south sidewalk, as most of the shops and shopping malls are located on the north side. The south side is sunnier, which is why there are so many restaurant and bars there.
Climb to the top of the Arc de Triomphe
After a delightful walk along the Champs Elysees, you can come admire this beautiful monument commissioned by Napoleon in the nineteenth century. The flame burning beneath the arch is a tribute to the unknown soldier, killed in the First World War. You can also climb to the top of the Arc de Triomphe and enjoy the view of Paris.
Looking for an apartment in the 8th arrondissement ?
Parc Monceau is a park located in the 8th arrondissement. Many celebrities come here to jog. The loop around the park is about 1.1 km. Many films have been shot here and the ad campaign for the perfume "Miss Dior Chérie" featuring Natalie Portman was shot here as well. Don't hesitate to stop here for a breath of fresh air in between all your Parisian touring!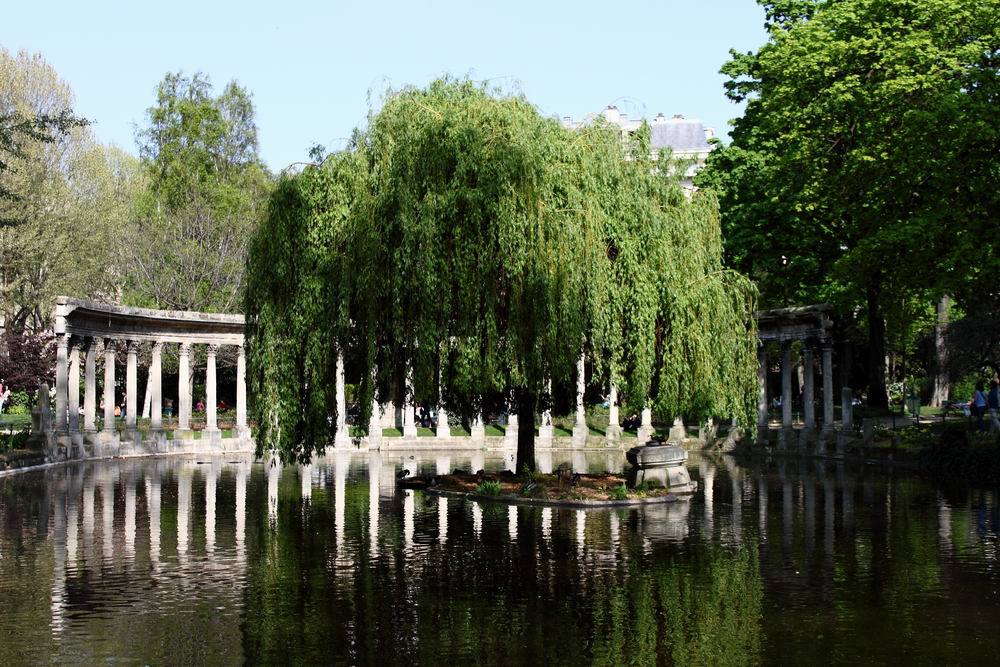 2 – Where to eat in the 8th arrondissement of Paris ?
Pavillon Elysée Café Lenôtre
The Pavillon Elysée Café Lenôtre is located at 10 Avenue des Champs Elysees. This restaurant is run by Lenôtre, a highly-renowned French gourmet brand. Here, you can enjoy typical French dishes at an average price of about €42 per person. It's a great place to take a break during your afternoon shopping!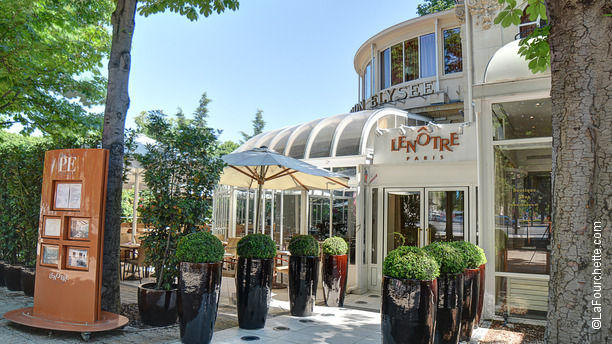 The Maison Blanche is located on the roof of the Champs Elysées Theatre. You can admire a beautiful view of the Eiffel Tower, Invalides, and the Seine. This restaurant is the perfect place for a romantic evening. You also have access to a terrace with stunning views of Paris. Don't forget to make a reservation!
Looking for an apartment in the Champs Elysées quarter ?
3 – Where to drink in the 8th arrondissement?
Smile, Drink and Music is a bar located in the 8th arrondissement. It opens at 5 p.m. and transforms into a night club later in the evening. In the basement, you'll find the dance floor and enjoy the Parisian DJs who come to mix here. Bring your good mood, with friends or as a couple, to have a good time!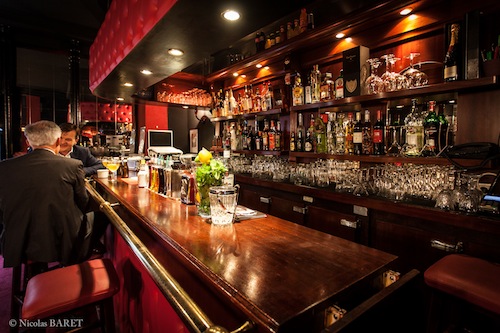 The Elysée Lounge Bar is located in the Madeleine district. This bar is very cozy, ideal for those seeking a place to relax with family, friends, or that special someone. This small bar transforms into a nightclub.