We have already shared several Parisian neighborhoods with you, like the 16th or the 1st Arrondissement. It is now time to tell you a bit about the neighborhood where Paris Attitude is located, the 2nd Arrondissement of Paris. Central and historic you will quickly understand why we chose to set up shop here.
A morning in the 2nd Arrondissement
The rue Réaumur
To start your day we first recommend a little walk down rue Réaumur. The street is particularly known for its buildings dating from the end of the 19th century to the start of the 20th century with their remarkable architecture. These buildings were once primarily industrial or commercial in textiles, wholesaling or the press.
61 rue Réaumur: this immense building is a purely Gothic Revival construction dating to 1898. You will notice the sculptures on the façades representing the months of the year, the signs of the zodiac and the four seasons. The windows, arranged in pairs, are all embellished with stained glass and in the center there is an immense clock. The clock's dial is the central element of a rosette, the mosaics of which evoke the stained-glass windows in a church,
97 rue Réaumur: this building presents a façade of bay windows supported by a metal framework. Four large openings on the ground floor provide access to the Sentier Metro station (Line 3),
124 rue Réaumur: this industrial building, constructed in 1904, presents a steel framework and makes it one of the most characteristic of the street. From 1944 to 1973 it was headquarters for the daily newspaper Le Parisien Libéré and is now a listed Historic Monument.
Covered galleries and arcades
The 2nd Arrondissement is also very well-known because it is home to the most beautiful covered galleries and arcades in Paris. For example there is the Passage des Panoramas, the Passage des Princes, the Passage du Caire, the Galerie Vivienne and the Galerie Colbert. If you want to know more about the covered arcades and galleries in the neighborhood, we invite you to read our two articles:
Where can you go for lunch?
For lunch we recommend you go to Assiette à Carreaux. The place is warm and the owner Thierry is a neighborhood institution because he also runs several other places with excellent reputations. Located on the rue des Petits-Carreaux, we go here "to find the calm you can no longer find on the rue Montorgueil" because the latter is pedestrian-only. The food is fresh, the wines come from small vineyards and the cold cuts are outstanding!

L'Assiette à Carreaux
45 rue des Petits-Carreaux
Metro: Sentier (line 3)
+33(0)9 53 27 33 83
Open from Monday through Saturday afternoon and evening and for Sunday brunch
An afternoon of shopping
The shopping streets
For shopping in the 2nd Arrondissement, there are a few streets that should not be missed.
Rue Montorgueil : check it out in our article, "Montorgueil, a typical area in Paris",
Rue Montmartre: partially devoted to pedestrians, this street is overflowing with small boutiques to explore,
And the most famous street from the French Monopoly board, the rue de la Paix: here you'll find the biggest boutiques and brands like Mont-Blanc, Repetto and Baccarat.
The Paris Attitude shopping recommendations
The Momoni Concept Store reigns over the rue Etienne Marcel as the temple of the 1940s-50s, with a rustling atmosphere. From lingerie to jeans Momoni fully takes on its vintage, girly style. As for décor, it stays in the same spirit. So it's no surprise to find a headboard used as a shelf. A whole new type of cocooning/homewear world to be discovered!

Momoni Concept Store
32 rue Etienne Marcel
Metro: Etienne Marcel (line 4)
+33(0)1 53 40 81 48
Open Monday through Saturday, from 10:30 a.m. to 7:30 p.m.
Snack time
The oldest pastry shop in Paris, Pâtisserie Stohrer, is located on the rue Montorgueil. Since 1730 this veritable temple to gastronomy and French culinary arts has been delighting the taste buds of neighborhood residents and many more. We strongly recommend you try the delicious Puits d'Amour, which owes its name to its shape (like a well). Made primarily of sugared puff pastry, they are gracefully filled with currant jam or apricot marmalade. It's a veritable delight!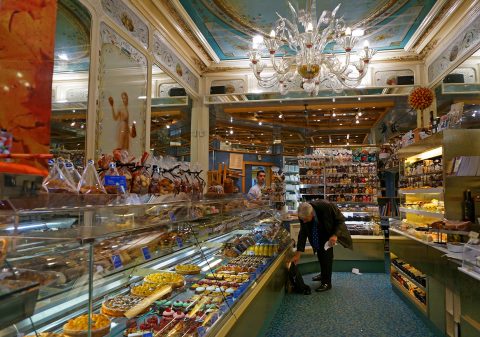 Pâtisserie Stohrer
51 rue Montorgueil
Metro: Etienne Marcel (line 4)
+33(0)1 42 33 38 20
Open from Monday through Sunday, from 7:30 a.m. to 8:30 p.m.
More information on the website
And if after this busy day, you still have a few minutes to spare, don't hesitate to pop in to the Paris Attitude offices at 28 rue Feydeau, we would be happy to see you!
Grabbing a drink the neighborhood
For a drink go down the rue du Nil to Frenchie wine bar. Here you will run into neighborhood residents, as well as many Anglo-Saxons, thus forming a happy mix of cultures! The owners of this intimate, convivial place are true wine lovers. It's a passion they share with joy as they offer wines from around the world to reflect an international, accessible cuisine. The wine list changes regularly and the staff don't hesitate to open bottles on the list so that they can be enjoyed by the glass. In short, this is a place we love! Note: the restaurant for this wine bar is right across the way! Just think about making reservations a few weeks in advance, it is often packed!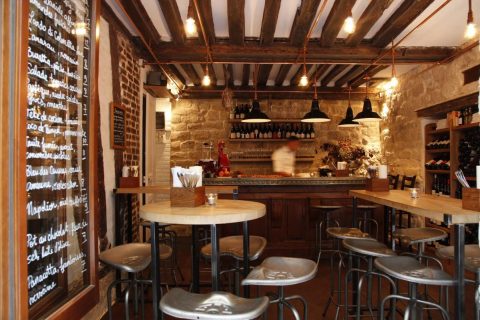 Bar à Vin/Restaurant Frenchie
5,6 rue du Nil
Metro: Sentier (line 3)
+33(0)1 40 39 96 19
More information on the website (in French)
Where to have dinner?
At Paris Attitude, we are starting to know the restaurants in the neighborhood and for a pleasant dinner, we strongly recommend the new place by chef Yannick Alléno, Terroir Parisien at the Palais Brongniart. A newcomer to the neighborhood, this bistro is punching above its weight. With a designer décor that doesn't overdo it, a big open kitchen for the pleasure of guests, pleasant staff and the dishes are well thought-out and make you crave. The little advantage of this bistro is the "Rillette Bar": a space where Yannick Alléno prepares a varied selection of terrines, pasties, Parisian sausages, jellied ham with parsley and black pudding.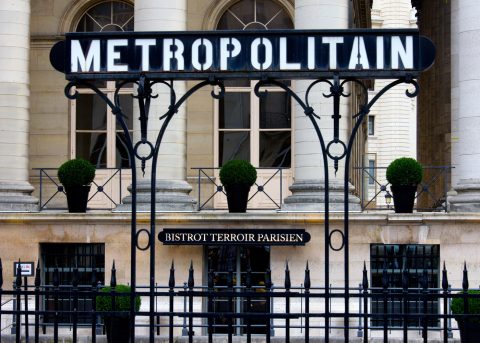 Terroir Parisien Palais Brongniart
28 place de la Bourse
Metro: Bourse (line 3)
+33(0)1 83 92 20 30
Open every day except Sunday until 11:00 p.m. except Sunday
More information on the website (in French)
How to end the evening?
Theaters
The neighborhood is overflowing with theaters, like Bouffes Parisiens, the Théâtre de la Michodière or the Théâtre Montorgueil… Consider making reservations a bit in advance, because these theaters are often full due to their small size, resulting in greater intimacy.

Théâtre des Bouffes Parisiens, 4 rue Monsigny – More information and reservations on the website (in French)
Théâtre de la Michodière, 5 rue de la Michodière – More information and reservations on the website (in French)
Théâtre Montorgueil, 3 rue du Sentier – More information and reservations on the website (in French)

The Grand Rex
It's the largest movie theater in Europe, with a capacity of over 2,700 people! Art-Deco façade, a starry ceiling and baroque decor make this monument an exceptional, unique movie theater! Many film previews are screened here, but it also features different events like concerts, social events and conventions. A show-tour is also offered: Les Etoiles du Rex (the Stars of the Rex), where you will set out to discover of the 7th art but also the wings of this movie theater in a class by itself. (Wednesday through Sunday only, from 10:00 a.m. to 7:00 p.m.)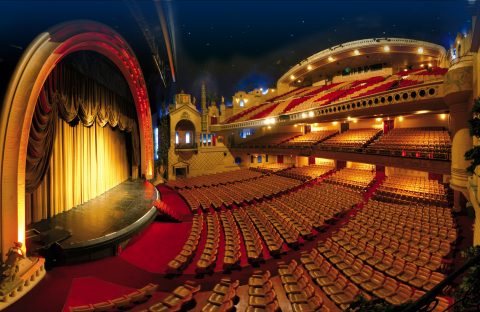 Le Grand Rex
1 Boulevard Poissonnière
Metro: Bonne Nouvelle (line 8 & 9)
+33(0)1 45 08 93 89
Open every day from 10:00 a.m. to 11:30 p.m.
More information and reservations on the website (in French)

Looking for an apartment in the 2nd Arrondissement ?