Right Bank or Left Bank? This age-old rivalry gets Parisians fired up and has tourists wondering. Why the difference? Which one is better than the other? We'll decode this "squabble", that always mobilizes Paris, for you.
Right Bank of Paris, the Fun Side
The Right Bank is located north of the Seine, and includes 14 of Paris' arrondissements. The history of the Right Bank dates back to the Middle Ages. It was the first of two banks to develop, particularly through trade. That's why it has retained, to this day, its commercial side particularly with the Halles district and its business side with the district around the Opera house. Until the French Revolution, it was called "Outre-(other side of the) Grand-Pont" in keeping with the "Grand-Pont", (today's Pont Notre-Dame) which , for many years, was the only way to get from the Ile de la Cité (very popular with tourists) to the Right Bank.
Sometimes seen as beyond the pale hand because of the neighborhoods found there (Pigalle, Grands Boulevards, Bastille), it is now very popular with the French capital's partygoers and bon vivants. The Right Bank is also fashionable and attractive, with its famous Avenue des Champs Elysées, Avenue Montaigne, and the Place Vendôme. Here, you'll find the Louvre, the Pantheon, Montmartre and both of the city's Opera Houses.
Left Bank of Paris, the Cultural Side
In opposition to the Right Bank, the Left Bank is located south of the Seine, and contains only 6 arrondissements. Until the French Revolution, it was called "Outre- (other side of the) Petit Pont" in keeping with the "Petit Pont", which was the only connector between the Ile de la Cité and the Left Bank.
Quieter than its neighbor, the Left Bank retains many of the City of Light's cultural secrets.
This side of the Seine has seen the gathering of:
Intellectuals, in the Saint-Germain-des-Prés neighborhood particularly at the Café de Flore and Café des Deux Magots,
Artists: In many workshops around the Rue de Seine,
Musicians and music lovers: In the area's many jazz clubs,
Teachers and students: In the Latin Quarter, with the famous Sorbonne University.
On this side of the river, you can, among other things, explore the Jardin des Plantes and its sublime urban jungle, the Museum of Paleontology, the Académie Française… A real trip back in time!
Did you know?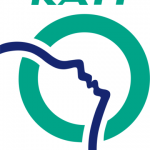 The logo of the RATP (the Paris transport authority) is partially based on the map of Paris, and the separation of the two banks by the Seine. As you can see, the green circle represents the city limits of Paris and the blue line through it strangely resembles the Seine.
It's evidence that the thorny Left Bank/Right Bank issue has not yet gone away!