Famed for being a richly-historic city, that is dotted with implausible museums and monuments, Paris has so much to offer. There is a lot to do and see in France's capital. It is, therefore, crucial to select a great and serene area to settle in with your family.
There are many options when choosing the most convenient area to base your Parisian home. Here is a perfect guide with the five best neighborhoods in Paris for anyone looking to live in Paris.
Hotel de Ville – Paris' 4th Arrondissement
Hotel de Ville is commonly called Marais Quarter. It's one of the city's oldest quarter that is centrally located and positioned in Seine River's right bank. The Saint Louis Island, which occupies the eastern region of the City Island, is a part of the Arrondissement. The area has around 29,130 inhabitants and many classic neighborhoods to settle in.

Why Hotel-de-Ville is Suitable for Perfect Family Life ?
You will be amazed by Hotel de Ville's uniqueness; the district's residential houses, which are lined in along the square and have a similar design. They have blue slate roofs, white and red bricks, and are two-story high.
Settle in Paris' 4th Arrondissement and take advantage of the District's proximity to the shopping malls and the metro station. There are many learning institutions offering high-quality education to foreigners here, such as Lycee Charlemagne which is situated in this Arrondissement.
Marais Quarter and Notre Dame de Paris are situated in the Fourth Arrondissement of Paris. They have many famous streets such as Rue du Temple as well as many art galleries, shopping malls, and hotels.
Property Market Trends
Compared to other Parisian Districts such as Louvre, you will find how affordable it is to settle in the Marais Quarter. Demand for property here is very high. If you are looking to invest in property for buy-to-let or for personal use, Hotel de Ville is the perfect Parisian town to focus on.
The Louvre Arrondissement displays Halles Quarter, is among the oldest Parisian quarters. Located in Paris' heart, the First Arrondissement attracts many tourists and families looking for property to buy. The 1st District has four quarters, which are full of museums, green spaces, and monumental architectures.
Public Institutions and Transport Facilities
Paris' 1st District is more of a residential area. The 1st Arrondissement has some of the most exceptional transport infrastructures to ease commuting. It is famous for having a vast and easily accessible underground railway station in France.
Green Space and Architecture
Paris is the ideal destination for any architecture lover and so is 1st Arrondissement. The town is full of parks and impressive squares, and numerous historical monuments. The First District stands out as it holds some of the world's most prestigious jeweler's shops and Parisian restaurants. There are seven gardens in the town (including Halles Garden, Carrousel Garden, and Palais Royal Garden).
Property Market Trends
Foreign investors find the 1st Arrondissement more convenient to invest in. This District is, therefore, dotted with luxury property (the Louvre Arrondissement is among the most lavish and expensive neighborhoods in Paris). Here is what any home seeker should expect;
You will pay higher rental rates if you choose to settle in a rented home in 1st Arrondissement.
Louvre region mostly offers luxury properties as it is conveniently located.
Louvre district is uniquely fashionable.
Look for a home for your family in the Paris' First District; you will enjoy the tranquility, the profusion of business facilities, and the impressive transport facilities found here.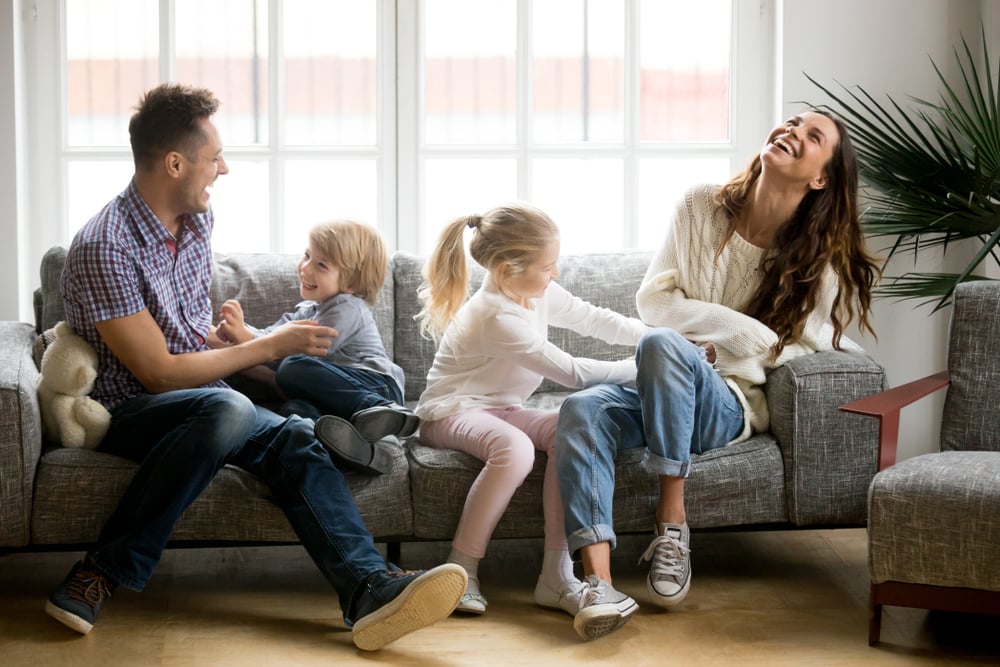 Saint-Germain-des-Pres: Paris' Sixth Arrondissement
The 6th Arrondissement (also called the Luxembourg District) of Paris is a cozy neighborhood that has a lot to offer. Luxembourg District borders the 1st, 5th, 7th, and 14th Arrondissement. Its medieval streets are lined with many trendy shops.
What Makes 6th Arrondissement so Habitable ?
Luxembourg District is characterized by a charming atmosphere dotted with many long quiet streets and cloistered communities ideal for vibrant family life. Your family will enjoy the District's Jardin du Luxembourg, which is a prestigious garden and calming relaxation place if you decide to settle here. There are many iconic, traditional artefacts that you can see in the garden's museum.
It is hard to find a design flow investor who does not know the greatness of Luxembourg District's markets. The city has many small charming boutiques that attract many foreign and local shoppers.
Schooling in the 6th Arrondissement
Expect a noisy and academic life in Luxembourg District, which houses numerous schools. If you are looking for a school that enrolls international students, you will find it in this District.
The "Rive Gauche Cathedral" which was designed in the 17th century is also situated in Luxembourg.
Saint-Germain-des-Pres Arrondissement is a city of food lovers with countless pastry and chocolate shops. Your kids will love this destination, which has many theaters and cinemas ideal for happy and prosperous family life.
Property Market Trends
Property prices vary depending on the district you are looking to settle in. Quartier Saint-Germain-des-Pres is more costly as it attracts more tourists. There are stylish architectures in this district, such as the ancient estates that are built with huge balconies. There are also many familiar upscale apartments here convenient for expatriates.

8th Arrondissement of Paris
Paris' eighth Arrondissement is also called Elysee. It holds nearly 1.8% of all Parisians (it has 40,000 inhabitants). The 8th District is a residential area (upper bourgeoisie) as well as a famous tourist destination. Housing many government and commercial buildings, Elysee is one of the safest Parisian districts you will ever live in.
Gardens and Recreation in the 8th District
Parc Monceau and "Jardins des Champs Elysees" are spectacular gardens that offer quietness and greenery to the 8th District's Residents. Walk together with your family in the elegant and charming gardens here as you bond. The 8th Arrondissement houses Champs Elysees, which is an impressive avenue with many classy cafés, fashion & luxury shops, and cinemas.
The 8th Arrondissement is ideal for families with school-going children. It houses several public colleges including Lycee Racine and Lycee Chaptal. Public transport infrastructure is excellent in this District; Saint-Lazare Railway Station and an additional two RER stations are situated here. Settle in the 8th Arrondissement and learn the fun history of how the District the name "Elysee."
Property Information
Paris' 8th Arrondissement is super-stylish and serene; as a result, property prices are slightly higher compared to those of other districts.
Avenue Montaigne region has more expensive residential buildings.
Triangle d'Or area is ideal for foreign settles looking for prestigious addresses.
Saint-Lazare railway station and its environs have some of the most reasonably-priced residential buildings in the whole 8th District.
You are likely to get a traditional Parisian building if you are looking for a home here.
Palais Bourbon District
Palais Bourbon is Paris' 7th Arrondissement which occupies the southern area of Seine River. The District is the most aristocratic in Paris; it houses many symbolic monuments, including the famous Eiffel Tower.

What to Expect in Palais Bourbon ?
The 7th Arrondissement of Paris is home to many embassies, ministries and national monuments like the Assemblee Nationale. Neighborhoods in this region are also very secure.
Why You Should Consider Settling in 7th Arrondissement ?
Paris' 7th District has unmatched transport infrastructure that includes eight underground stations (such as Bir-Hakeim that goes to the Eiffel Tower). It is fast and convenient to commute here. There are plenty of places to take your child for school here such as the Victor-Duruy High School. Also, you will have a great time shopping in Palais Bourbon, which houses many classy shops and malls.
Palais Bourbon is Paris' second most expensive district due to its closeness to other expensive districts such as the 6th Arrondissement and its breathtakingly designed residential apartments. It is beneficial to live and invest in real estate here; it is very profitable.
Fun Things to Know as you Settle in Paris
These are the things to consider as you plan to settle in any of the five best neighborhoods in Paris;
Trains are fantastic in Paris – France has the ninth largest high-speed rail networks in the world.
French wine and food are world-class.
There are several languages spoken in France, not French alone – French is France's first official language. However, close to one million people near the Italian border speak Italy. Catalan, Flemish, and Breton are also widely spoken.
Bureaucracy is notorious in France and Paris – You need always to have the required paperwork and be in good terms with the French authorities if you are an expat looking to settle in France.
A tour to the renowned Alps Mountain is a must if you are a lover of fantastic views.
It is simple to get first-rate luxury property in any arrondissement of Paris. Several websites offer a wide range of luxury homes. Alternatively, you can consult with licensed property agents and property consultants to ensure that you buy the perfect home for your family.