Summer has arrived, and Paris has something to offer for the season where sunshine goes hand-in-hand with relaxation, vacation and free time !
Here's a selection of major events happening in the city during the months of June, July and August:
JUNE
The French Open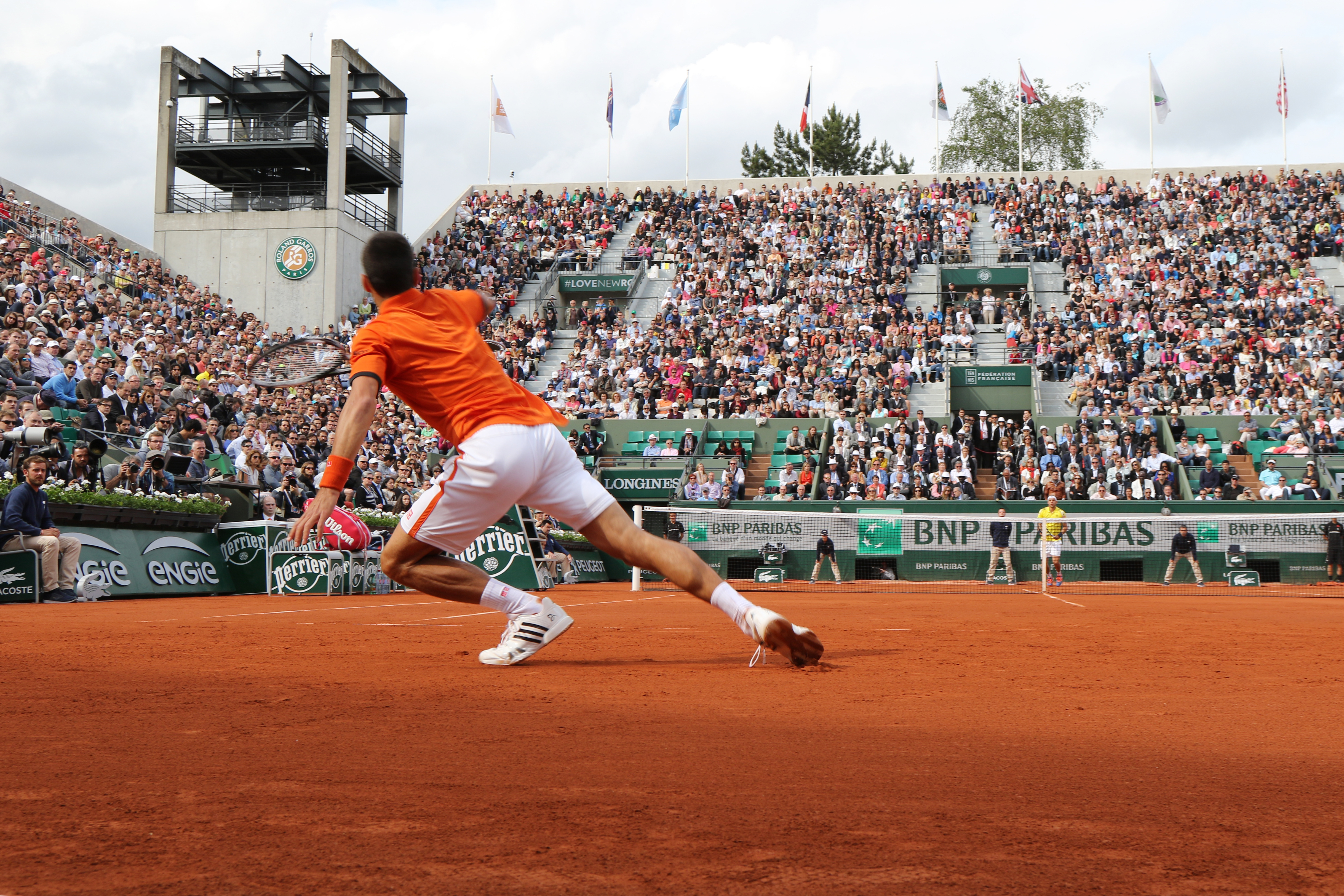 The French Open tennis tournament is an opportunity to see international tennis stars play live on clay courts. Attending the French Open means also enjoying all the activities created around this major sporting event.
The French Open begins at the end of May and ends June 9th. Finals begin June 3rd. Ticket prices vary according to match, starting at 200€.
Fête du Vélo
The Fête du Vélo's goal is to raise awareness of the joy of bicycling. In Paris, it offers more than a week of activities on two wheels with pedals, and unites thousands of bike enthusiasts. Several large cycling events are planned for the occasion. A parade is held during the day between rue de Rivoli and les Invalides, with entertainment at the start. Other parades are approximately twenty kilometers long and take place at night.
The Fête du Vélo will take place June 1–10. The Grand Parade takes place on June 2nd. This a free event, and is open to the public.
Rendez-vous aux Jardins
This bucolic event is organized on a European scale, where more than 2,800 places open their doors. More than 250 parks and gardens are available to you in Île-de-France.
The theme for this 17th edition is "Animals of the Garden". Its goal is to attract attention to the interactions between humans and their environment and to raise awareness of biodiversity.
Rendez-vous aux Jardins runs June 7-9, and is open to everyone. It takes place in locations such as Jardin des Tuileries, le Musée du Vivant, la Chapelle Expiatoire, Jardin de l'Hôtel Heidelbach, Jardin Villemin, Parc Montsouris and others! See the official site for more details.
Dîner en Blanc
Dîner en Blanc is an annual meetup of people dressed entirely in white. It's an opportunity to come to an exceptional location, which is unveiled at the last minute for a "fashionable picnic" dinner with all-white decor. This event gathers thousands of guests.
Dîner en Blanc takes place in June. To attend this event, contact a Dîner en Blanc member (on social media) to be sponsored. If not, you can register on the event's site, but the number of places is limited.
Prix de Diane Longines
The Prix de Diane Longines takes place at the Chantilly Racecourse. It's an opportunity to attend a historic 2,100 meter horse race, where the best three-year-old filly is crowned champion. For the Prix de Diane, women dress to impress: hats, feathers and formal gowns are seen at this event!
The Prix de Diane Longines takes place on Sunday, June 6, 2019. Ticket prices start at 10€ online; 14€ at the door.
Fête de la Musique
The Fête de la Musique in Paris allows artists to express themselves, and Parisians and visitors to enjoy quality concerts, discover new music, wander around to the sounds of the city and spend the longest day of the year together in Paris.
The Fête de la Musique will take place on Friday, June 21st. It's held all over the city, and is a free event.
Solidays
Solidays is a music festival organized by Solidarité SIDA, a group which fights against AIDS. More than 200,000 festival goers gather around several stages. This festival guarantees a quality line-up, with big-name headliners. It's also an opportunity to attend conferences, expositions and to interact with the organizations in attendance.
Solidays will take place from June 21 to June 23 at the Longchamp Racecourse. Day pass: 46.50€. Evening pass: 31€.
Gay Pride
Gay Pride is a major event for the LGBTQ community as well as for the entire city. This event allows us to celebrate diversity and to affirm the rights of the LGBTQ community with a big parade in the French capital. A number of parties are organized for the occasion. This event attracts people from all countries, especially from neighboring countries in Europe.
Gay Pride takes place on June 29, 2019, in Paris.
Fête du Cinéma
This event offers four days of films at the price of 4€ each. It serves to promote "the seventh art", and organizes events, invites surprise guests, hosts masterclasses and gives you the opportunity to meet film crews.
The Fête du Cinéma takes place from June 30 to July 3, 2019. All films are 4€.
Paris Triathlon
This sporting event can be done alone or in teams. The course includes a 1.5 km swim, a 40 km bike ride and a 10 km run. Athletes from all over the world assemble in the La Villette basin, on Parisian bike paths, and then run around the Parc de la Villette and the Ourcq Canal.
The event will begin on June 30th at 9:00 am. Open to those over 18 years of age, with an appropriate medical certificate. Individual prices: 95€, 110€, 120€ and 135€. Relay prices: 115€, 135€, 145€ and 160€.
Haute Couture Fashion Week
A week dedicated to fashion in Paris is one of fashion's most important events. Parisian fashion houses debut their new styles at this event to the delight of celebrities and VIPs. It's an opportunity attend shows (upon invitation) or to admire the designs of the greatest fashionistas in the streets of the capital.
Haute Couture Fashion Week runs from June 30 to July 4, 2019.
JULY
La Nuit aux Invalides
La Nuit aux Invalides is a one-of-a-kind show. Bruno Sellier offers a 50-minute show uniting 3,000 years of history with state-of-the-art technology. It takes place in the Cour d'Honneur des Invalides.
Performances are held from July 12 to August 30. Prices range from 15€ to 23€. Free for children under 7.
Paris Jazz Festival
The Paris Jazz Festival has been held at the Parc Floral since 1994. It's the meeting place for jazz artists and lovers of good music, and is open to African-American music and world music. This is a must-see event with a great line-up of acclaimed artists and other emerging talents, and boasts a total of 30 concerts.
Paris Jazz Festival takes place from July 6 to July 28. Three-night pass: 69€. Park entrance: full price, €2.5; half-price: €1.5.
Carnaval Tropical of Paris
This carnival animates the capital and brings it to life with its rhythms, colorful headdresses and revelers. Thousands of dancers march past accompanied by sumptuous floats, to the delight of spectators!
It takes place in early July throughout the city of Paris, and is free of charge
Japan Expo
Japan Expo is an event expo on Japanese culture. Meetings, shows, demonstrations, workshops and games are all on the agenda, and is a great opportunity to meet other enthusiasts!
Japan Expo will take place from July 4-7, 2019 at the Parc des Expositions in Villepinte, north of Paris. Entry from 14€.
July 14th: Bastille Day
Bastille Day is a major event in Paris and throughout France. You can watch the military parade on the Champs-Élysées, admire the fireworks shot from the Eiffel Tower, dance at folk dances or firemen's balls and attend a giant concert.
July 14th.
Tour de France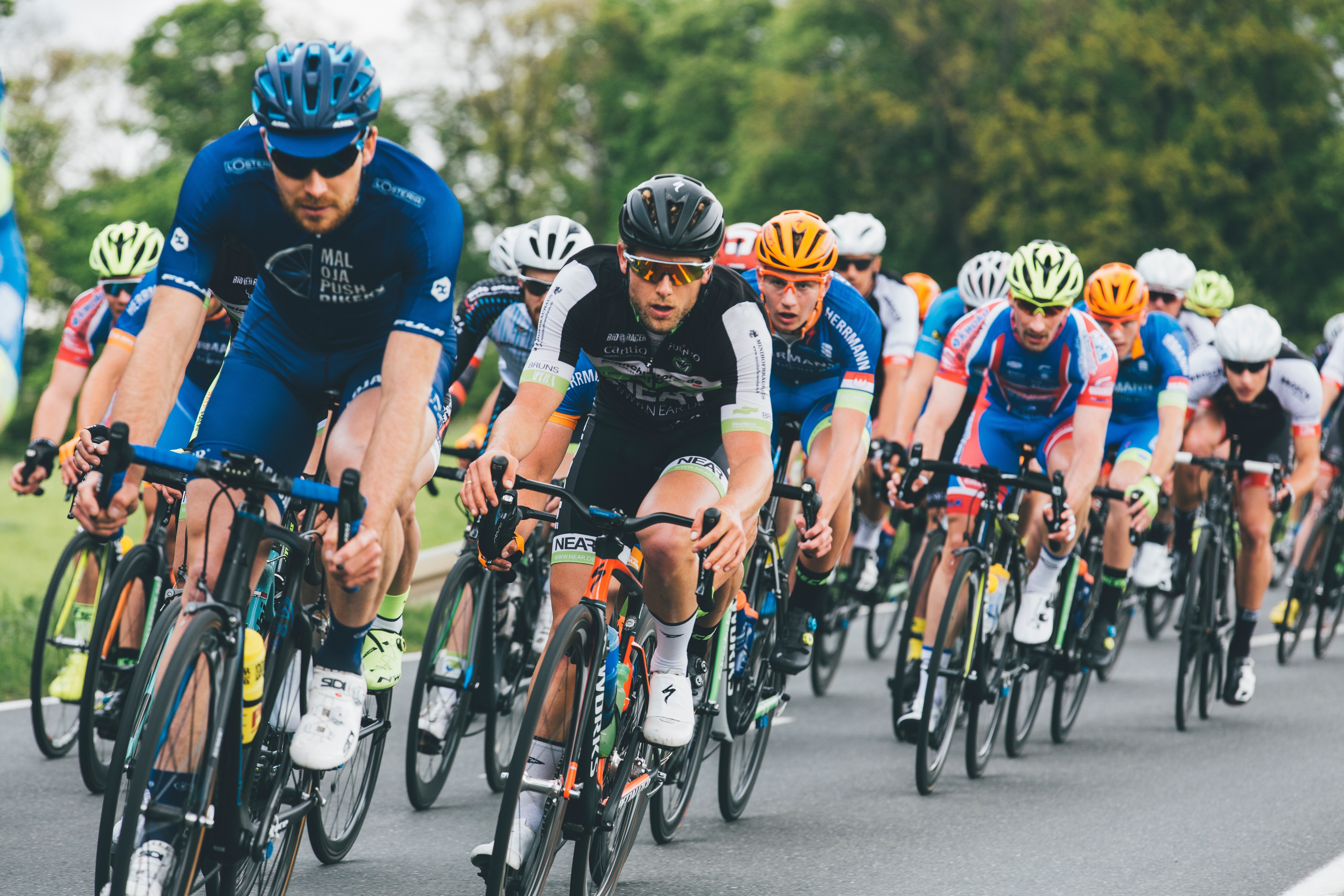 The Tour de France will end like it does every year on the Champs Élysées. Come and cheer on the winners and celebrate the achievements of all the athletes along with Parisians and visitors alike. A multitude of activities await those who attend.
The arrival of the Tour de France begins on July 28, 2019.
Fête Foraine des Tuileries
The Fête Foraine des Tuileries is a festive event in the heart of the capital. Parisians and visitors alike come for its attractions and games of skill. There's something for both young and old to enjoy. It's also a great opportunity to take a break and sample goodies from the gourmet stands.
La Fête Foraine des Tuileries takes place all throughout July and August. It's free to attend; prices for rides vary.
Festival Paris l'Été
For several years, the Festival Paris l'Été has been offering cultural events, such as dance shows, singing workshops, cooking classes, theater, reading, concerts and much more...
The Festival Paris l'Été takes place from July 12 to August 3, 2019. Paid entry or free admission depending on the show or activity.
Paris Plages
The pavement is covered in sand this summer in Paris! Games, water, activities and deck chairs are available to Parisians and visitors alike. The same is true for the three basins of La Villette, where you can swim!
From July 6 to September 1, 2019. Paris Plages is an initiative of the city of Paris, and is totally free of charge.
Open-air Cinema at La Villette.
The Parc de la Villette's grassy areas fill with people for films and cinema concerts in the open air. A big screen where everyone comes to sit, picnic and enjoy the film. Movies are shown beginning at nightfall, between 10:00 and 10:30 pm.
From July 17 to August 18, 2019. Movies are free; lawn chairs can be rented.
AUGUST
Festival Classique au Vert
This event is THE classical music festival par excellence. It takes place at Parc Floral, surrounded by nature, and promises a memorable time.
From August 10th to September 1st, free of charge.
Rock en Seine
This festival takes place in the Parc Saint-Cloud, in the gardens designed by landscape architect, Le Nôtre. Its extensive lineup attracts more than 40,000 festival goers each year. Despite its name, it's much more than rock music. Indie, pop, electro, hip-hop and alternative music all have a presence. You'll see International stars as well as emerging artists.
Rock en Seine takes place August 23-25, 2019. One day pass: 49€ (reduced prices) et 69€ (full price). Two and three day packages are 115€ and 159€, respectively.
Meeting de Paris
It's at the Meeting de Paris at Charléty Stadium that the world's best athletes come together. This leg of the Diamond League attracts a large number of fans, assuring a lively ambiance.
The Meeting de Paris takes place on August 24, 2019. Prices range from 15€ to 60€ according to category.
Silhouette Festival
Silhouette offers a festival dedicated to short films. Concerts are also held during this event. The Silhouette Festival takes place at Parc de la Butte du Chapeau Rouge in the 19th arrondissement of Paris. Entry is free, and the festival runs from August 30 to September 7.