The thought of saving when you are managing corporate travels might sound complicated, especially if your firm has many employees who are traveling to different distant destinations at the same time. As a travel manager, you need to have human resource management skills as well as budget handling expertise. Sometimes, balancing these aspects can be difficult.
Although it is challenging to control corporate travel costs, it is possible to save your company time and money without making the business trip miserable.
Many organizations, especially the startups, lack a well-laid down procedure for travel bookings, which is a poor management procedure. It is imperative for companies to have a travel request platform that allows traveling employees to book trips for themselves. Taking good care of your business travelers is extremely necessary for a fruitful travel management program.
Such travel request platforms ensure that employees do not have to bother travel managers when it comes to making travel requests. As a result, the process is simplified, thus allowing the company to save time. The platform will also allow travelers to choose their most preferable itinerary, lodging, and flight carriers without writing long, complicated emails to the office.
Streamline Your Approval Process and Policies
Your travel policies should favor your company's traveling culture at all times. You will have to continually update the following to streamline the company's systems and approval processes:
Price guidelines regarding the destination of your firm plan to tour
Other guidelines that relate to the group traveling, such as the department planning to travel, or the office
The staff who is responsible for approving each traveling team such as the assistant travel managers
Some firms are lenient, and they allow travelers to book out of policies whenever they feel like, and notify the admin via simple texts. On the other hand, some organizations prohibit reservations made outside the prescribed procedures and follow a strict code of conduct. Depending on your preference, choose the option that suits your company's travel culture best, to avoid costly incompetence cases.
Focus on the Needs of the Managers, Administrators, and Travelers
Every business trip has its unique purposes and goals. Similarly, all the parties that participate in that trip have different priorities. Corporate travel is, therefore, a complex expenditure that requires a lot of expertise to ensure that:
The traveler gets a comfortable sleeping room, splendid hospitality during the tour, and any other thing that will make the tour as pleasant to him/her as possible
The finance manager gets access to the travel budget proposals at all times to be at a position to make essential budget choices in real time
The office manager also needs to get a travel policy that is workable to save on the time used to plan a business trip
Airline Flights Can Be Expensive: Make Savings on Them
Airline tickets can be costly. Be smart about the airline ticket you book for your traveling business team. If possible, be flexible on the travel dates and the type of airline you select to use. You can even choose to travel in the Economy class to save money if it suits the travelers.
It is wise for travel managers aiming to reduce corporate travel costs to stay alert for discounted airline rates and promotions. Use price tracking tools to search for the most reasonably priced airline rates as you help your company cut on travel costs.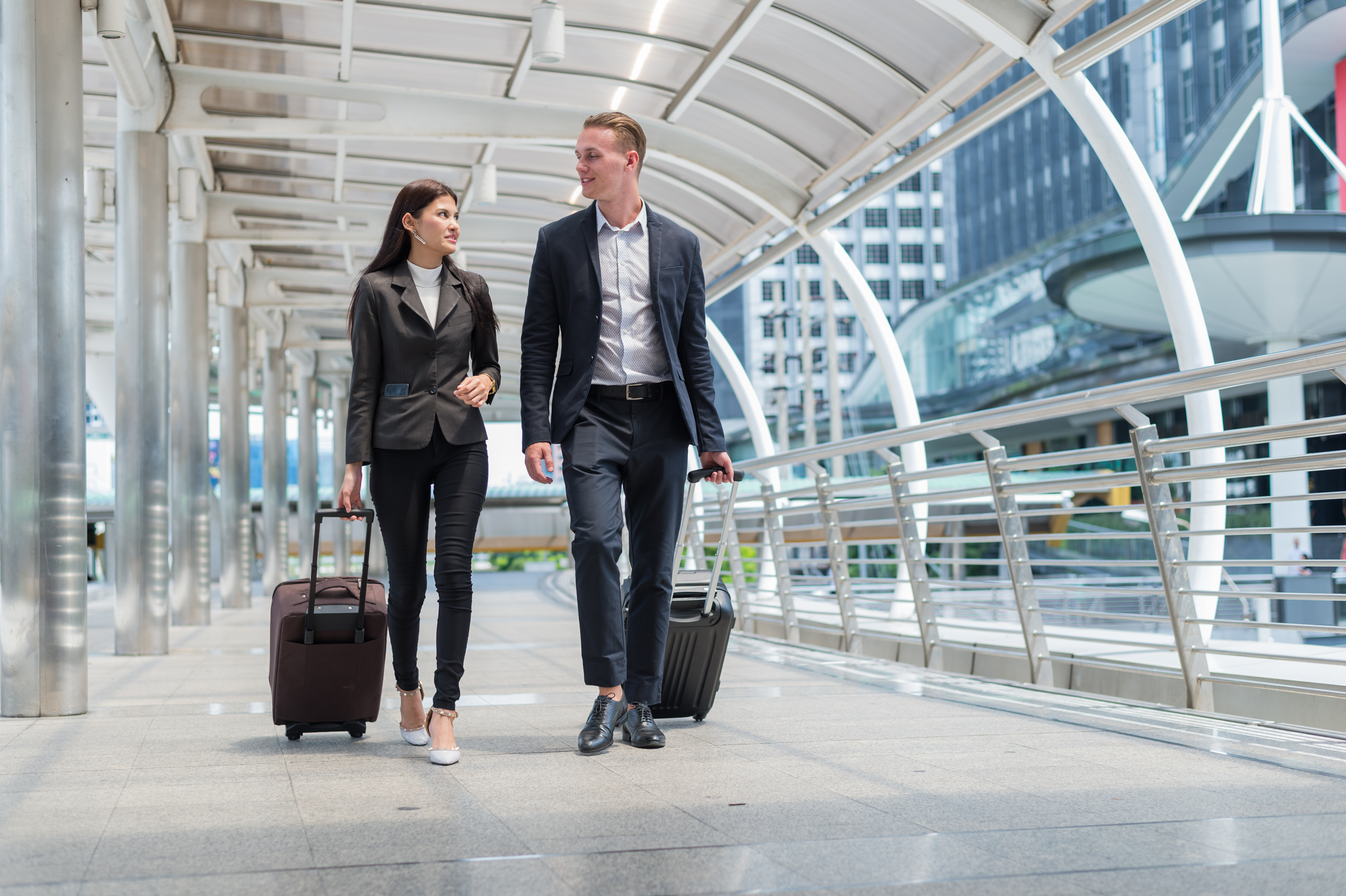 Sign Up to Enjoy the Corporate Reward Scheme
Corporate reward schemes are free to join but often remain underutilized. When your company gains membership, you will start booking the team travel flights regularly. This will be easier, and your organization will also get points for every reservation you make. Being a faithful client will earn you more points that can be redeemed against upgrades, airfare, and other travel products. The corporate reward scheme can help your employer save up to 5% corporate travel expenses.


Reduce the Accommodation and Hotel Expenses
Room charges are different even in the same lodge; being smart will deliver huge savings for your firm. You do not have to deny the employees the chance of selecting their most choice room. However, set an expenditure threshold to ensure that you do not overspend on accommodation. Clearly outline the room expenses that the company will cover for the travelers to help them spend reasonably.
Take advantage of Advance Booking Periods
Unlike leisure travel, the rule of corporate travel is the earlier ahead you book for a ticket, the lower the price you will pay. This applies mostly to air and rail travel. Take a look at travel data to know how far in advance you can book. Booking a month in advance is around 44% cheaper when traveling on a train from York to London, for example. Educate the employees on the importance of early bookings to increase the lead time.
Make Your Team as Productive as Possible Even When They are on the Move
If the travelers spend little time planning the trip, they will utilize the better portion of their time working, which is excellent for your firm. As a travel manager, you are required to ensure that the trip is as successful and smooth as possible to help the traveling crew stay productive throughout the journey.
Attributes and Tips Great Travel Managers Follow
The job of the travel manager goes beyond making accommodation reservations for corporate trips. The task is complicated; the professionalization of corporate travel management will, therefore, be beneficial to the firm. These tips should guide competent travel managers;
They should understand the significance of negotiation and be well-versed in negotiation skills
They must have a great attitude, especially during negotiations
They must have an alternative plan for every planned business trip to avoid unnecessary delays in case Plan A fails to work
The more training you undertake, the more competent you will become
Why Travel Managers Should Go for Furnished Rentals
Save on travel costs by getting accommodation for your team in furnished rentals whenever you are on a business trip. Furnished apartments are more economical compared to hotels. The good news is that most of these accommodation solutions come with free Wi-Fi and many accessories that make your life easier.
One of the most significant expense that managers incur during a business trip is the room service expenditure and the cost of eating out. Most furnished rentals have in-house dining options to help you save while you are staying here. Furthermore, the furnished short-term rentals offer an authentic residential touch to make you feel at home.
These tips will help you save a lot of money on business travels without compromising on the safety of the travelers. Remember to go for providers with excellent customer support to ensure that you are always updated about your bookings to avoid last minute rush and inconveniences. This move will save you more time and cash.