It's vital for employers to understand the expectations, habits, and needs of millennials - the generation born in the years between 1980 and 2000. This is crucial to the future success of almost all businesses today.
Millennials have unique tastes. They are intrinsically socially-minded, tech-savvy, and twice as likely to welcome traveling for businesses as the generation before theirs, the Baby Boomers. By 2020, it is estimated that this next generation of workers will comprise over half of the entire global workforce. This, in turn, means that they will account for close to half the business travel spend.
In this article, we take a look at some ways in which millennials are changing the very nature of business travel now. But first, in order to understand how the travel industry is transforming, it's important to know more about the people responsible for changing it, as well as the things they cherish:
The next generation of workers care about value
They are ambitious in their careers
Millennials value experience more than the salary
Even with the rise in digital communication, millennials still travel for business far more than all previous generations. Recently, there's been a new segment of business travelers and frequent flyers emerging among 26-35-year-olds. They are demonstrating distinctive spending and travel habits.
This particular group is very well-traveled and keen to show that they're 'making it' in their careers and their lives. On average, they make about 24 round trips each year and they focus on convenience and comfort. They are happy to spend money on various additional benefits of business travel that enhance their overall experience.
Primarily, there are 3 ways that millennials are having an impact on the travel industry:
The line separating business and leisure has blurred significantly.
Over time, the line between work and play has been blurred. Whereas business travel in the past typically elicited an image of a world-weary professional in a lonely hotel waiting for the next flight back home, millennials have now re-defined business travel. Instead, today young people combine the different elements of both business and leisure to transform business travel into an exciting, engaging, and fun experience.
With larger numbers of young people working flexible hours and being able to work from home, there's no longer a solid line between the personal and professional lives of young millennials. This means that they have more freedom as to when and how they work. For instance, they can work in the evenings and spend the traditional working hours engaging in various leisure activities.
This is something that millennials have truly embraced, particularly when it comes to travel. Often, they will extend their business trip to include a few leisure days.
No-frills travel has been enhanced by an emphasis on value.
With millennials putting more of an emphasis on value as opposed to price, they are willing to spend their money if paying more offers real value. On the flip side of the coin, they are willing to reduce their spending whenever they feel that they are not receiving the absolute best value for their money. This type of 'traveler-centric' mentality has opened up opportunities for low-budget carriers and other companies that understand this concept.
So while millennials are happy to spend money, they are still travel-savvy and always seek to get full value for their money. They take the time to connect with others on social networks to get feedback and they shop around for the best deals, though not necessarily the cheapest. They look for incredible offers that they perceive to have the best value.
Millennials also reserve their right to earn loyalty points - and burn them - in a business environment. From the point of view of a company, it would be extremely beneficial to provide these travelers with the freedom and flexibility to make business travel choices of their own.
There's an increase in sharing economy in business travel.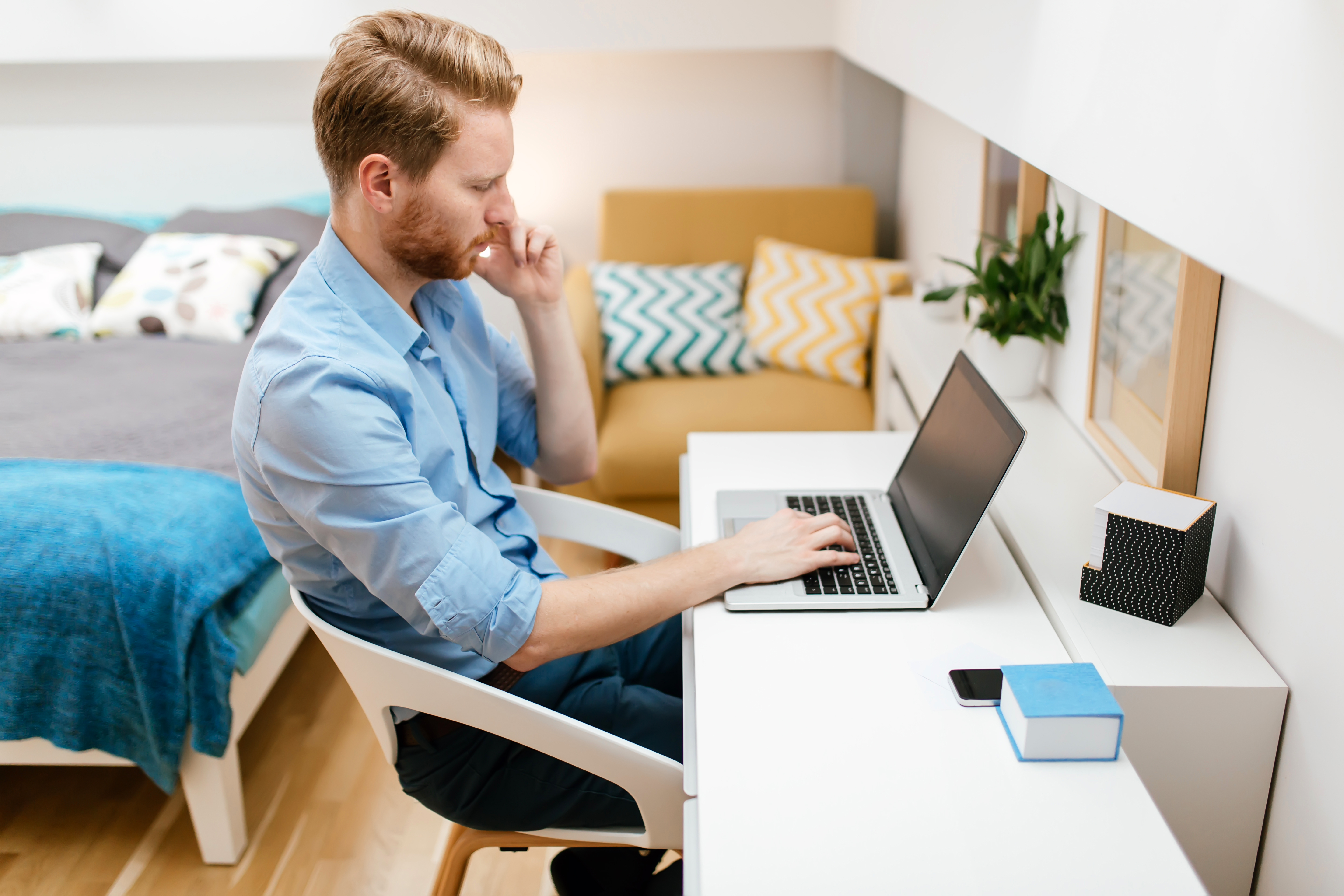 The increasing popularity of the sharing economy is yet another way millennials are changing business travel as we know it. Their love for freedom and value are the major factors behind the sharing economy rise. With their passion for exciting experiences, and with varied accommodation and transport options, millennials have the convenience of not being confined by traditional alternatives.
Many business travel management organizations are partnering up with rental agencies for this reason. They want to provide their customers with accommodations that move away from the traditional forms. For instance, more and more millennial travelers are opting for furnished rentals that give them more freedom and flexibility to experience the new destination in a more meaningful and satisfying way.
The type of value they receive is responsible for the sharing economy in business travel growing in leaps and bounds. Often, sharing economy accommodation is not only more affordable, but it also creates an experience that is significantly more authentic.
Although only a marginal portion of the total accommodation bookings right now, there's a clear pattern in the length of time millennials choose to stay on average, which is about twice as long as in other traditional forms of accommodation.
The Bottom Line
With the advent of video conferencing and other technologies, many people believed that this would reduce - and possibly even eliminate business travel altogether. However, that couldn't have been further from the truth. Millennials have proven that in-person meetings still reign supreme and will never go out of style.
The unique habits of this generation, as well as the expectations of the young travelers, are shaping the travel industry and will continue to do so for a very long time to come.
So, the answer to the question of how millennials are going to shape the nature of business travel has been explored. It is now left to the various companies to embrace technology, and take advantage of innovative thinking to propel themselves forward and guarantee their success in the future.
The number of companies that have already begun to improve their travel services is staggering. They are in a race to comply with and satisfy the demands being made by millennial travelers all over the world. Companies are putting processes in place to track trends in business travel, justify improvements, and enhance their overall performance so they can start to see real results.
The dynamic process between millennial travelers demanding better value and the companies making efforts to cater to the needs of this generation of travelers is guaranteed to change the nature of business travel - not just right now, but also well into the future.