Thousands of foreign students come to Paris to study every year. Obviously the city itself has a lot to offer, a promise of great food, great time, great fashion and great culture but not just so. Higher education in France, even though it has been challenged by the USA, UK or even China, still has a solid academic reputation.
If you are considering becoming "un étudiant.e" in Paris, here are an overview of the different options you may have.
Quick overview of the different options for higher education in Paris
France offers a great deal of higher education studies after the French High School diploma or its equivalent if you had not studied in France through your high school years.
Most of the institutes- if not all- are welcoming foreign students but they all have different and more or less demanding selection criteria. Here is all you need to know to understand the French higher education system.
You have the choice between different types of higher education institutions
Universities are a must for several subjects such as literature, medicine, law, psychology. They are also a strong option for many other subjects.
Some universities are more prestigious than others. The course for certain specialties such as medicine for example is extremely selective, 75% of the students are eliminated at the end of the first year.
Also be careful: if most of the French universities are multidisciplinary, they can excel in certain subjects but have not such a great reputation in others.
There are usually none or very small fees to pay directly to the university.
Usually located within high schools, those particular classes are preparing, within two years, to national competitive examinations to enter « les grandes écoles » (graduate schools).
Those classes have a reputation for their demanding and difficult standards. Some are better than others depending on the examination you are willing to take.
You are not getting a diploma at the end of the 2 years course so you must complete your curriculum with a school or a university degree.
You must pay a fee or not depending if they are part of a public or a private high school.
Les grandes écoles (graduate engineering, business, etc. schools)
Gathered together within a conference association, they are accessible through national competitive examinations and are training the future senior executives and senior officials in various domains but with a preference for engineering and business. They guarantee a quality education but again some have a greater reputation than others.
Several of them have moved to regions or Parisian suburbs in order to make cuts but also in an attempt to decentralize (ENA is in Strasbourg, ENM in Bordeaux). The ones in Paris are amongst the most difficult and elitist ones.
Scholar fees are usually in between 10 to 15.000€ a year.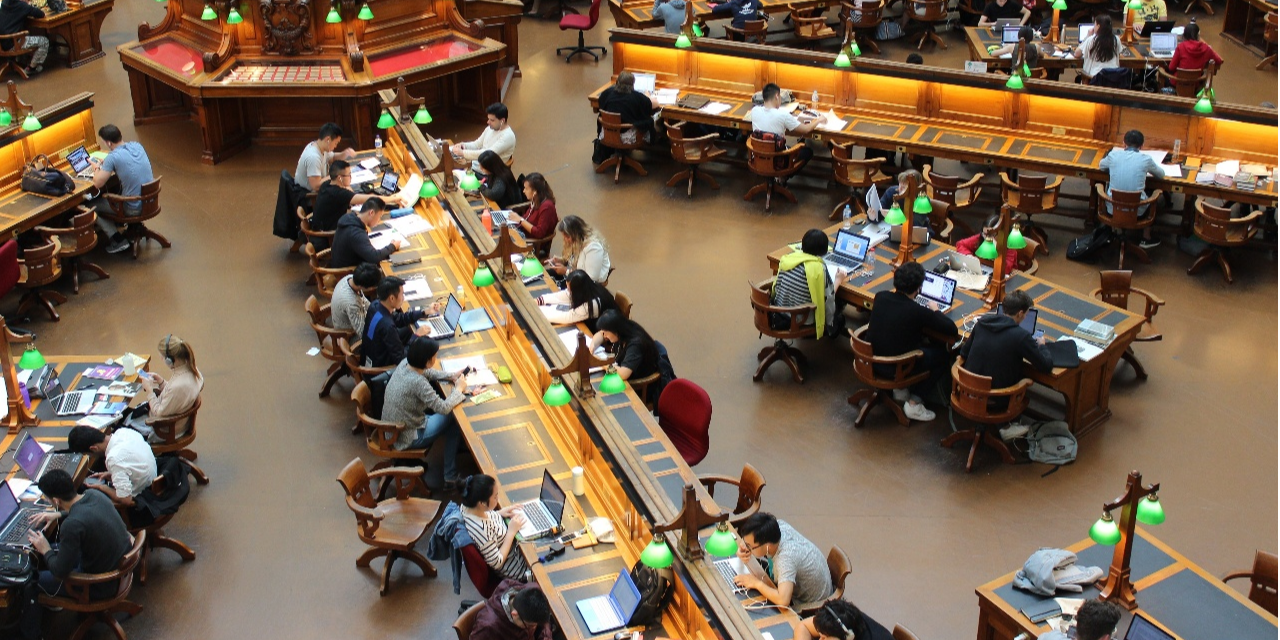 There are specialized schools for art history, design, visual arts, cinema, architecture, journalism, fashion and even craft industry. They are also very selective and only the best ones will manage to enter those much praised formations.
Fees depend according to the schools.
Finally there are many professional training programs, work-linked, private business schools, communication schools. Some are really good, some crap. However you must be careful because their diplomas are not always recognized by the French government or very much prized on the job market.
What are the criteria for admission?
French students must go through a marked path on the online platform called "Parcours Sup". It did get very much criticized but it is still a rather convenient tool to centralize all students' requests and complete the selection (with a waiting list functionality).
Whether you are French or a foreign student, academic records from high school will be taken into account, as well as their final score at the high school diploma, specific entrance examination, cover letters, recommendation letters, etc. Reputation of your previous school will probably matter too.
If you are a foreign student
As said above, the procedure is pretty similar including the fact that you must also register on « Parcours Sup » if you are European or living in a country which enters the program "etudes en France" (studying in France) such as Japan, the United States, Mexico or Algeria.
Campus France describes very precisely all procedures in French, Spanish and English.
https://www.campusfrance.org/en/enrolment-higher-education-France
https://www.campusfrance.org/en/enrolment-European-student
https://www.campusfrance.org/en/procedure-studying-in-France
If you don't fit into any of those cases, the procedure is a bit different. You must fill up an advance admission request ("DAP").
https://www.campusfrance.org/en/enrolment-non-European-student
http://www.enseignementsup-recherche.gouv.fr/cid24144/-dossier-blanc-demande-d-admission-prealable-inscription-en-premiere-annee-de-licence.html
Be careful, each school keeps its own criteria of selection. Most are indicated on Parcours Sup but don't hesitate to contact the schools directly and check thoroughly their website. You might have to pay some nonrefundable fees just to apply.
Presentation of a few schools
Here are some of the Parisian high education institutes among the most renowned ones.
Universities
Université Paris-Sorbonne
The famous Sorbonne is now regrouped with the university « Pierre et Marie Curie". It is located in the heart of Paris in the 5th district. The whole neighborhood known for its student, bohemian atmosphere has been named after it.
The Sorbonne is specialized in literature and foreign languages, arts and social studies. It's the largest humanities and literature faculty in France.
http://lettres.sorbonne-universite.fr/
Université Panthéon –Sorbonne (Université Paris 1)
Also located in the 5th district, it welcomes about 40.000 students and is specialized in economic sciences, management, arts and social studies, law (very well considered) and political science.
It has more than 700 exchange agreements for students with international and European institutes, doubles majors and as far as the law school, 5 double Bachelor degrees and double Master degrees in French legislation –international legislation.
http://www.pantheonsorbonne.fr/accueil
Université Pierre et Marie Curie (now called Sorbonne Université)
Located in the 5th district, it is specialized in sciences and medicine. Previously called Paris VI, it was created in 1971. It is composed of seven training and research units, an engineering school and four science and universe observatories.
It welcomes about 32.000 students (21.000 in sciences and 11.000 in medical school) including 6.400 foreign students and 4.500 professors and researchers.
https://www.sorbonne-universite.fr/
Université Paris-Descartes
Also called Paris V and located in the 5th district, the Paris-Descartes university is one of the most renowned medical school. It also trains future dentists, pharmacists and biologists.
https://www.parisdescartes.fr/
Université Paris – Dauphine
It is located on the former NATO headquarters in the 16th district. It is specialized in economy, management, law, social studies, mathematics, computer science and finance.
It is exceptionally a member of the "Grandes Ecoles" conference. Its library, located on the 6th floor of the historical building of the university, offers a great view on the Bois de Boulogne (famous and huge park) as well as the business district of La Défense.
https://www.dauphine.psl.eu/fr/index.html
Université Panthéon – Assas
Simply called Assas, it is located both on the 5th and the 6th districts. It is specialized in teaching law, management, economic studies but it is mostly known for its very complete and advanced law school, with among other things, a private law and criminology department, one in public law and political studies, one in Roman law and legislation history.
Also created at the beginning of the seventies, it is located « rive gauche » in the 13th district. It is specialized in sciences, health-related formations, social and human studies, as well as arts, literature and foreign languages.
Its research activities are focused around 102 teams and gathers together 2000 faculty members who teach to about 26.000 students. Among its teachers, there were two Nobel prizes, George Fitzgerald Smoot, Nobel Prize in Physics in 2006 and Jean Dausset, Nobel Prize in physiology or medicine in 1980.
https://www.univ-paris-diderot.fr/
Université de recherche Paris-Sciences-et-Lettres
Founded in 2010, it offers an education based on research and interdisciplinary and its 17.000 students have access to a large spectrum of disciplines in sciences, engineering, human and social studies, arts.
Even though it is recent, it has an excellent reputation because in reality it gathers nine prestigious member institutes (from Ecole des Chartes to College de France). They have decided together to build the future within a common public university. It is located in the 6th district.
"Grandes Ecoles"
L'Ecole Polytechnique (located in Palaiseau - 91)
Founded in 1794, it's a very prestigious engineering school. The majority of graduates join private and public companies, French and international ones, or incorporate major state institutions, civil or military, or work in the research department. The school is usually called "X". It is a member of the Paris-Saclay University.
https://www.polytechnique.edu/
L'Ecole Normale Supérieure
It is the counterpart of Polytechnique. Also called Normale Sup ', this school is located on Ulm street in the 5th district is one of the most prestigious European graduate schools. Among its former students, one can find thirteen Nobel Prizes, ten Field medals and a French president.
The mission of this great public school which is entirely financed by the country, is to "prepare, thanks to a cultural and scientific high level education, students who are willing to conduct fundamental and applicable scientific research, students who intend to teach in universities, in preparatory classes as well as secondary teaching, and who intend more generally to serve the country administrations and territorial collectivities, public institutions or companies."
Literature and science are taught in equal proportion.
https://www.ens.fr/l-ecole-normale-superieure
L'École Nationale Supérieure des Mines de Paris
Located in the 6th district, it is one of the oldest and most selective French engineering schools. The ministry of Economy and Finance is in charge of it.
It trains high level, non-specialized engineers destined to occupy positions of responsibilities in multiple fields such as industrial production, research and development, management and other diversified branches.
http://www.mines-paristech.fr/
École des Hautes Etudes Commerciales de Paris (HEC, located in Jouy-en-Josas -78)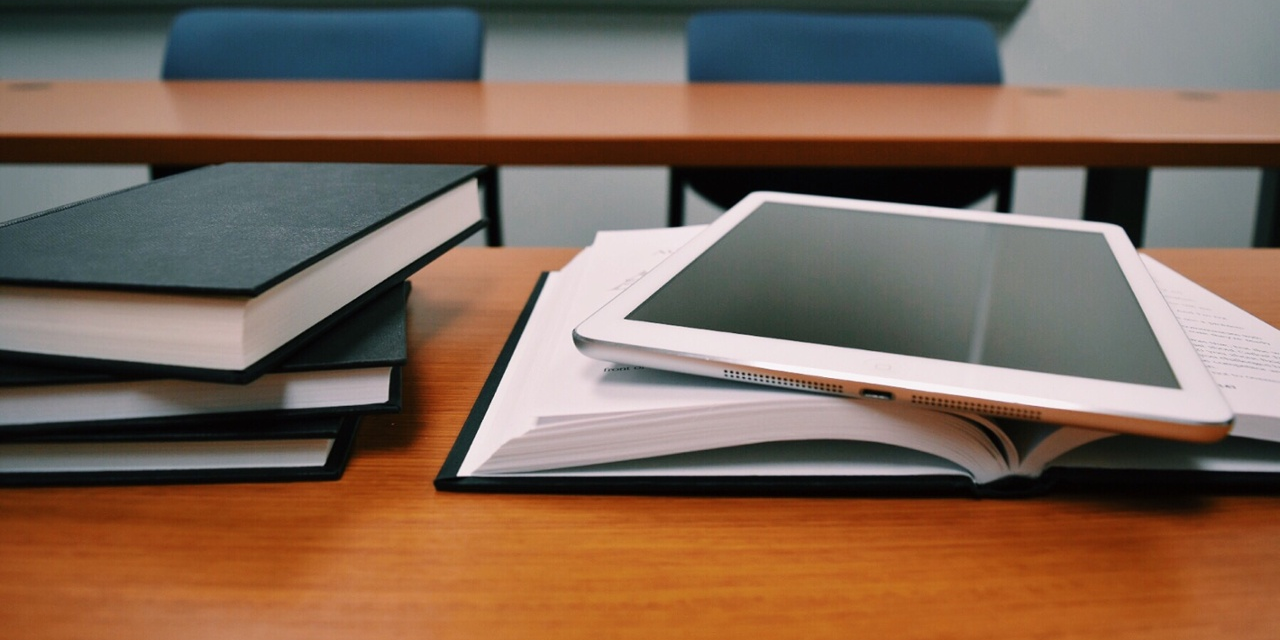 It's one of the best European business schools. It is handled and financed by the chamber of commerce and industry of Paris-Île-de –France region. It is part of the Paris-Saclay University.
Since 2016 HEC Paris has offered to its future students of business and economic preparatory classes with a scholarship or coming from low income background to join a summer seminar to help them to get prepared the best way possible to the teaching they will receive when the school begins.
L'École supérieure des sciences économiques et commerciales (also called ESSEC business school and located in Cergy–Pontoise and La Défense)
It is also one of the best French business schools. One of the specificities of its program is the flexibility of its course.
After one year of common classes for everyone, students can organize their own education program as long as they validate a minimum of 25 management courses, eighteen months of professional significant experience (internship and apprenticeship) and nine months of international experience (university exchange, internship, association).
For that matter, each student is assisted by a tutor (usually a senior manager from the corporate world) all along his/her pathway.
ESSEC group has also received the triple accreditation that less than one percent of all business schools in the world possesses: AACSB (Association to Advance Collegiate Schools of Business), EQUIS (European Quality Improvement System) and AMBA (Association of MBAs).
ESCP Europe Business School
This renowned business school possesses campuses in the heart of six European cities, in Paris (République area in the 6th district), Berlin, London, Tunis, Madrid and Warsaw.
ESCP is focused on Europe and its students can study on two to three of its campuses to gain, on top of their French diploma, local equivalents of a Master. Over there a big part of the teaching is made in the language of the country. These young graduates' profiles are very much prized by companies.
Ecole Centrale-Supélec (located in Gif-Sur-Yvette - 91)
This public and very renowned engineering school was born in 2015 from the merger between Supélec (whose offical name is « École Supérieure d'électricité ») and l'École Centrale Paris (whose official name is « École Centrale des Arts et Manufactures »), two very well reputed institutes themselves.
It is a part of the Paris –Saclay University. Creating Centrale –Supelec was the occasion to imagine a brand new program in connection with employees' expectations. Objectives of this program are to train engineers to face new challenges "including linked to the size of systems, to the great heterogeneity of components and emergence phenomenon."
http://www.centralesupelec.fr/
Institut d'Etudes Politiques (Sciences Po)
L'Institut d'Etudes Politiques de Paris (IEP de Paris), commonly called « Sciences Po », is a public higher education and research institute in the fields of human and social studies and international affairs.
There are also courses in law, finance, accounting, management, human resources, communication, marketing, journalism, urban planning and environment.
"Sciences Po" is known from its non-specialized approach and is welcoming brilliant students but who don't necessarily want to join engineering or business schools.
You can access it upon taking a competitive examination right after the high school diploma. It has campuses in the countryside with their own specificities such as "Science Po Le Havre", specialized in Asia. It welcomes its Parisian students in the 7th district of the capital.
Other schools
Located in the 12th district, the «Ecole Boulle » is a higher education institute for applied arts. It offers two major fields: The field "art professions" which built the school's reputation (barrel carpenter, cabinetmaking, marquetry, tapestry, scenery and surface processing, carving, decorative engraving, wood sculpture, artistic bronze-turning, bronze frame extended to other metal materials within the workshop, jewelry and restoring old furniture, etc.) and the field "applied arts" (space design, interior design, products design, visual expression, communication space, etc.) which is really premium too.
Located in an aisle of the Louvre museum (1st district), the « Ecole du Louvre » is a higher education establishment handled by the Ministry of Culture.
It offers courses in history of art, archeology, epigraphy, history of civilizations, anthropology, museology and trains students in such profiles as future archeologists, museum directors, auctioneers, art journalists…
Ecole de l'Image GOBELINS
This school trains students to jobs around photography, communication, graphic industries, animation, video, digital design and also video game. It has three locations in the 13th district, 20th district and in Noisy –Le-Grand (93).
Its training highlights are photography, comics and animation. It has trained animators who found positions in prestigious studios such as Disney, Universal, Hanna Barbera, Pixar, DreamWorks or Warner Bros. Pictures.
La FEMIS - École nationale supérieure des métiers de l'image et du son
This school delivers technical and artistic education to train professionals in the audiovisual and movie industry (script-writing, editing, sound, image, directing, settings, and production). It is located in the 18th district.
"FEMIS" school is known for the difficulty of its entrance exam (success rate is 3% and only 1% for the directing department) as well as the amount of technical equipment it has. American professional magazines such as Variety and the Hollywood Reporter are ranking the institute as one of the best movie schools in the world. It's a public and inexpensive school (about 500€ in registration fees).
In 1895, journalist Marthe Distel published the first cooking magazine "La Cuisinière Cordon Bleu". With the success of the magazine, she started cooking workshops and founded with cook Henri-Paul Pellaprat the "Cordon Bleu" cooking school in 1895 that will open in January 1896 in the Palais –Royal neighborhood.
Since then 27 "Cordon Bleu" schools have opened worldwide but the one in Paris, now located in the 15th district, remains a reference. School offers trainings in cooking as well as management, hotels and restaurants, pastry and confectionery.
https://www.cordonbleu.edu/home/fr
L'Institut Français de la Mode
Paris being the capital of fashion, it needed a worldwide renowned fashion school to represent it. L'Institut Français de la Mode (IFM) is a private higher education school dedicated to training and research in the fashion, luxury, design and fabric industries and more widely in the creative industries.
It is located within the « Cité de la mode et du design » in the 13th district. The late Pierre Bergé, Yves Saint Laurent's companion and associate, was the founding president.
L'École Nationale Supérieure des Arts Décoratifs
Usually called « les Arts-Décoratifs » or « les Arts-Déco », the ENSAD is a great art and design school founded in the 18th century and located on Ulm street in the 5th district. L'École Nationale Supérieure des Arts Décoratifs of Paris is a public higher education institute under the management of the Ministry of Culture.
Its mission is a high level artistic, scientific and technical training for artists and designers.
It offers 10 specializations: interior design, Art-Space, animation movies, graphic design, object design, fabric and material design, clothing design, printed image, photo/video, and scenography. The school welcomes around 700 French and foreign students. Training course lasts five years.
Le CELSA - École des Hautes Etudes en Sciences de l'Information et de la Communication (located in Neuilly-sur-Seine -92)
The CELSA is a French school specialized in the fields of information and communication and one of the 14 French schools of journalism acknowledged by the journalists' union. It trains future publicists, communications managers, marketing managers, etc.
Le Centre de formation des journalistes (CFJ)
The CFJ was founded the day after the French liberation on July, the 11th 1946 by Philippe Viannay and Jacques Richet who were both members of the resistance organization « Défense de la France ».
It is located in the 12th district and is renowned to offer some of the most demanding courses in journalism. The admission exam is very selective. The classes with different specializations ("video reporter", "radio", "multimedia") are prepared and given by actual journalists.
L'école nationale supérieure d'architecture de Paris-Belleville (ENSAPB) is one of the twenty public schools of architecture in France and one of the most prestigious ones. It is located in the 19th district and welcomes a little less than 1200 students for 120 teachers.
http://www.paris-belleville.archi.fr/
"Les Compagnons du devoir" (companions of duty) are the members of a movement that gives young people (starting as early as 15) a training to traditional craft jobs. It is based on apprenticeship, life in a community, travelling all around France in a tour of companionship and also abroad from now on.
The "Compagnons du Devoir et du Tour de France" association offers tailor-made and work –linked training to learn more than thirty jobs from the craft industry. It has an outstanding reputation in many trainings such as stonecutter, locksmith, baker and plumber. Their location in Paris is in the 4th district.
https://www.compagnons-du-devoir.com/