Going to live abroad, whether for professional or other reasons, needs to be planned and organized ahead of time, especially where there are children involved. To ensure the move goes as smoothly as possible for everyone, it's a good idea to divide the process into certain specific steps. Administrative formalities, organizing the move, preparing the children — these are some of the essential steps you need to take.
Administrative formalities:
There are various essential administrative procedures you absolutely must go through when going to live abroad if you want the move to be as smooth and unproblematic as possible. One of these is the process of applying for passports and visas for each member of the family. Bear in mind that this is something that needs to be done several months before the date of departure. It takes time to receive these types of documents once you've applied for them.
You also need to think about registering with social security, opening a bank account and the various types of insurance you'll need to take out in the country the family is moving to. Your banking adviser should be able to help you with the procedure involved in opening a bank account.
You'll next need to change the family's tax domicile and terminate all the contracts taken out in the country from which you're moving, such as electricity, water and gas supply contracts. If the property you live in is your own, you'll need to consider whether to sell it or rent it out, depending on which you prefer.
Organizing the physical move:
When moving abroad with children, the actual physical move needs to be perfectly organized. We recommend drawing up a list of what you want to have in your new home abroad and what you want to leave behind. It's important to be aware that moving abroad can be very expensive. If you want to ease the cost, one thing you can do in particular is think about selling or giving away (i.e. to friends and family) things you consider non-essential. If you're planning to take any household electrical appliances with you, check they're compatible with the electrical system in the destination country beforehand.As a general rule, leave behind as many large, bulky items as possible and focus on taking personal effects such as clothing, jewelry and everything that has any value to you.
It's worth noting that there are specialized home move companies that can help and advise you here, particularly with respect to customs procedures.
Preparing the children:
Moving to another country can often prove more difficult for the children than for the adults where the process of adaptation is concerned. In order to ensure this change of environment is not too traumatic for them, we advise taking them on a trip to the future country of residence as soon as you've made the decision to move, if at all possible. This will give them a chance to get a glimpse of the new surroundings in which they're going to be living. And when the moment of the move arrives, they won't be completely out of their element. If this voyage of discovery is not possible for you, spend some time looking at and watching things like travel guides, websites and documentaries about the country with the children.
To help them acclimatize to this major change in their lives, involve them in the process of preparing the move, such as by giving them their own packing boxes to use for example.
The children's school:
Inevitably, changing to a new school is one of the main things children worry about when moving house. This is why it's important to carefully choose the right establishment by listening to what the children want and the questions they ask. You need to provide them with information about the schools it's possible for them to enroll at and discuss everything with them.
If the language spoken in the country you're moving to is the same as the children's mother tongue, or if the children already speak the country's language fluently, it will be possible for them to simply start attending a local school. If, on the other hand, the children do not speak the country's language at all, or don't speak it well, an intensive course of lessons a few months before the move can prove to be a very good idea. Once living in the new country, they'll be able to enroll at an English language school. It's worth noting that younger children, i.e. those who have not yet begun learning to read and write, integrate more easily and can simply attend a local school without problem.
Moving into the new home:
To ensure the whole family feels comfortable and at home in the new residence, it's important that everyone is able to take part in decorating it and organizing it. This is especially important in cases where the children did not agree with the idea of moving abroad. By getting them involved in the process of moving in, you enable them to take possession of the space in their own way, which will help them come to terms with this major upheaval in their lives. Help and support them in creating a new space in which they feel comfortable and at ease.
Integration of the whole family: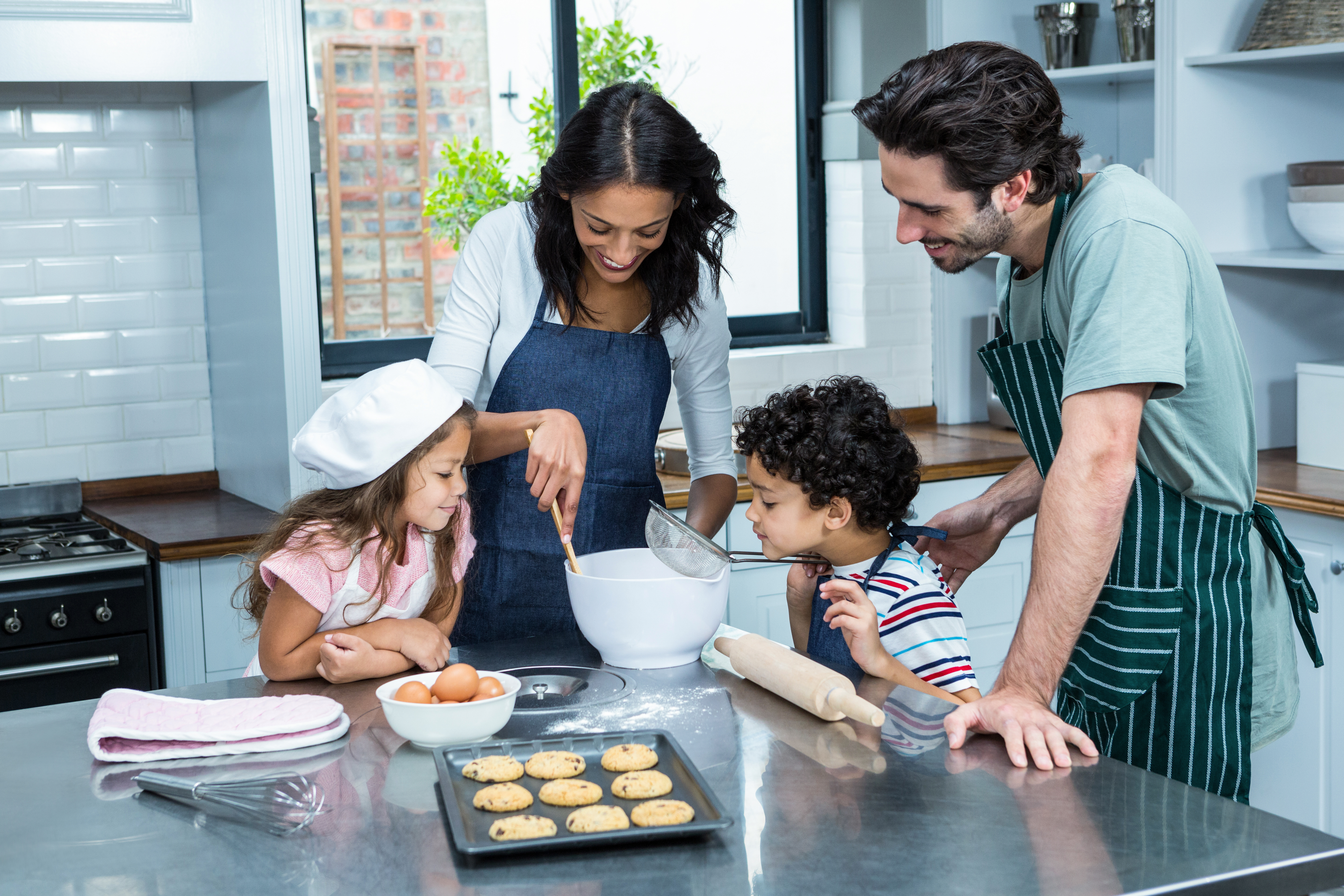 Because it involves putting significant geographical distance between yourself and the children's grandparents, uncles and aunts, etc., moving abroad means losing your extended family framework and points of reference. And because it also means being a long way away from friends, the family finds itself all on its own, restricted to just the parental couple and the children. Not everybody finds this an easy situation to cope with, and this is especially true in the cases of families that lead a very full social life in their country of origin. You therefore need to make sure you build a network of social connections in the new country. The family will need to learn to make new acquaintances, and each individual member will need to make their own new friends, be it at school, at work or as part of the process of participating in sport or leisure activities. What's absolutely essential at the beginning of the process of moving abroad is that the family is able to communicate, that each individual member can tell the others what they feel and think. Getting started with a move to a foreign country is not easy and straightforward, which is why it's important to be able to talk to each other, especially in families in which one partner works and the other doesn't. Things can prove to be more difficult for the non-working partner in such circumstances.
When it comes to forging links, you can rely on your children to help you. This is because they'll very quickly make friends at school and these friends will have parents. Invite them round for a bite to eat or some other social occasion. Another way of fending off the feeling of isolation is to make contact with other expats. If they've been settled in the country for a few months or more, they'll already have got to know people and will be able to introduce you to them. And furthermore, because they will have already been through the same stages you're going through themselves, they'll be able to provide all kinds of good advice.
It's worth noting that when families move abroad, integration happens more quickly for the children than it does for the parents in the majority of cases; so don't concern yourself too much on their behalf. To ensure they don't feel too lost, however, do take the time to accompany them to school, especially the first few times. If they were involved in a sport, played a musical instrument or did any other kind of special activity in the country you're leaving behind, try to ensure they can continue doing that in the country you're moving to.
To keep the family bonds strong, keep up the habit of spending time together as a family in the same way you were doing before, e.g. the Friday pizza evening, the Sunday outing to the park, etc.
The special case of adolescents:
Due to their relative fragility, moving abroad can be more problematic for adolescents. At this age, their friends mean everything to them, and they're going to have to leave them behind. This represents a genuine rupture for them. You can help soften the blow of the transition for them by getting in contact with other expats who are already settled in the country you're moving to. Choose one or two families with adolescents of the same age and get in contact with them several months before the move. The adolescents will be able to get to know each other via social networks and other methods of communication. Your child will receive precious tips and advice and will no doubt be relieved to see that the experience has gone very well for others that have already taken the plunge. Additionally, they'll already have some friends when they first arrive in the country. Once the move has taken place, ensure they have access to social networks so they can communicate with the friends they've had to leave behind.