If you are an expat or foreign student living in France, then you can drive using a foreign license for a while. The country recognizes driver's licenses issued by many countries. However, after a certain period of time, about a year, in most cases, you will need to exchange your driving license for a French one.
The one caveat to this rule is if your driving license is issued by Switzerland or a member state of the EU/EEA. In such a case, you'd be able to drive in France indefinitely.
The good news is that France also has agreements in place that allow drivers to easily change their existing foreign licenses for French ones. In this article, we take a look at the procedures and formalities involved when switching your foreign driving license to a European one.
How to Exchange Your Foreign Driver's License for a French License
With foreign driving licenses becoming invalid within 12 months of the residency date, it's vital to ensure that you get started on this process as quickly as possible after arrival. An application to change your license can be completed at the Police headquarters in Paris, or at a local Préfecture de Police. You will need a form known as une demande d'échange de permis de conduire. Not all sub-prefectures process license exchanges, which means that it's a good idea to check beforehand so you can avoid any issues.
These are the Documents Required:
A color photocopy of your current driver's license;
An official translation of your license, or an IDP (International Driver's Permit) if you have it;
A recent passport photograph;
For non-Swiss or EU/EEA citizens, a copy of your visa is required;
For Swiss and EU/EEA citizens, you'll need proof of residence in France for at least six months;
Costs of Exchanging your Foreign License
The cost of switching to a French driving license varies from one place to the other.
Delivery Time
When it comes to getting your new French license, the delivery time can range from several weeks to a few months, depending on the particular prefecture. Busier prefectures may take longer to process your application as they have to deal with larger numbers of applicants. The license comes in a pink credit card format and will have to be renewed once every 15 years during your stay in France.
Important Note: If you haven't had your existing foreign driver's license for at least three years, then your new license issued in France will remain probationary until the end of a three-year period. This condition applies to both French and foreign drivers.
The French Driving Test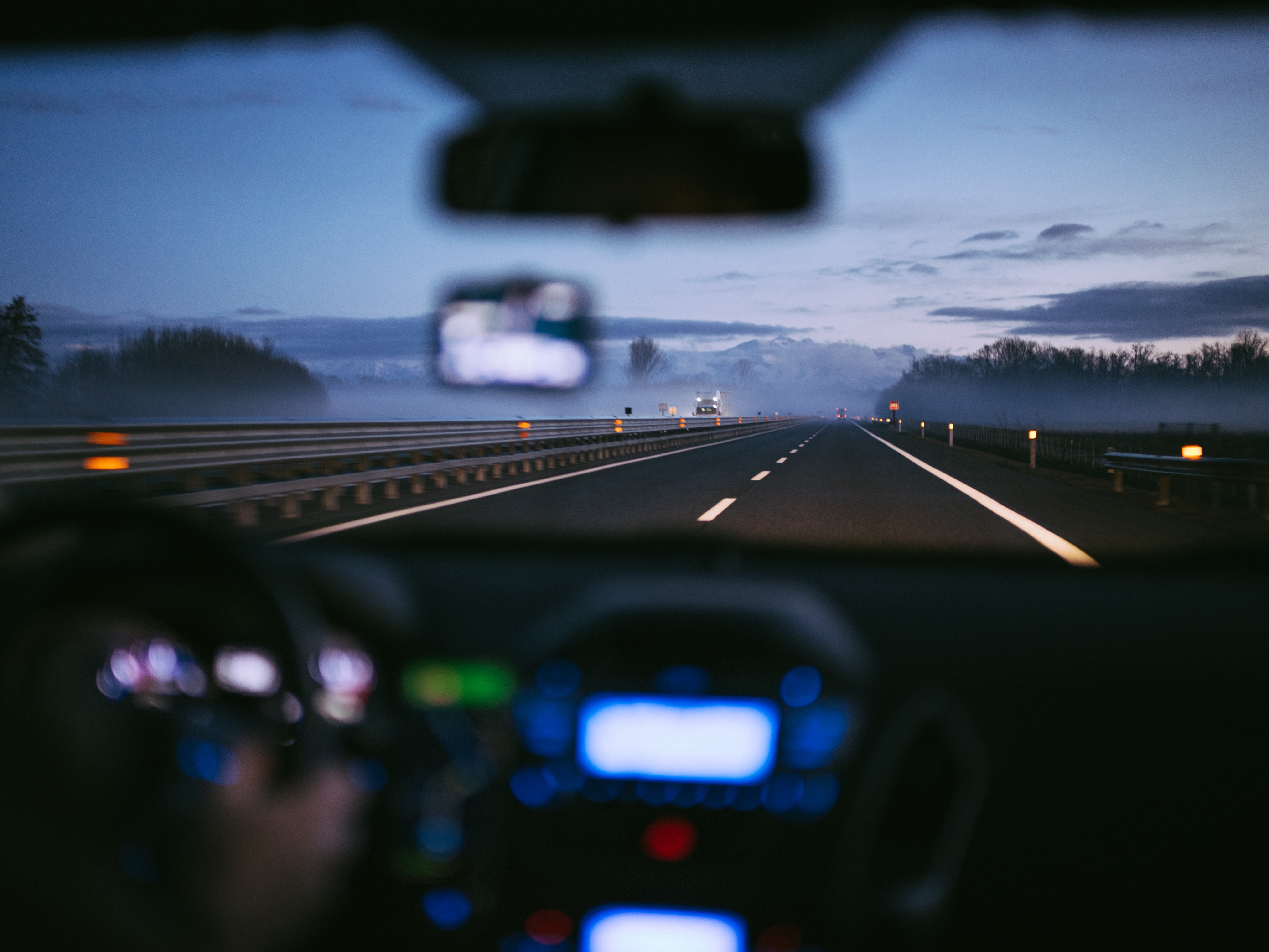 As previously mentioned, the process outlined above is for those countries that have an agreement with French authorities. If your country is not on this list, then you need to take the French driver's test. This includes both the theory and driving test in the same way that French nationals do.
Applying for a driving test is simple. You need to go through a driving school or prefecture to get the registration form known as Cerfa 14866*01. This has to be submitted together with the following documents:
A residence permit or proof of identity;
Two recent passport photos;
Two self-addressed envelopes;
A medical certificate confirming that you're fit to drive.
The driving test consists of the theory exam and a practical driving test. The theory exam is based on the French Highway Code or Code de la Route. This booklet is available in bookshops everywhere. You are required to first pass the theory exam before going on to complete the practical. You will have up to five attempts spaced over three years in which to pass the French practical driving test which is about half an hour of driving in normal traffic conditions. Since 2015, first aid knowledge has been incorporated as part of the test.
After taking the test, you will be informed of the results within 48 hours. After passing the test, you will get a temporary license that you can use until you are issued a formal one inside of four months. If your result is a fail, you can begin the process to retake the test, but be advised that it can take many months for you to be able to do so. Your test center will be able to tell you exactly how long. You are allowed to have a translator present for either the theory or practical tests.
Tips for taking the French driving test
The French Highway Code is available at local bookstores, and you can study it at your leisure and take the theory exam on your own. This is a great way for you to prepare yourself for the actual exam and boost your chances of being successful the first time around.
For the driving test, you are required to sign up with one of the many driving schools. You can pay by the lesson or for a series of driving lessons. You can also find a lot of fee-based online tools that are designed to help you prepare for both tests.
Even if you are an experienced driver, it's important to keep in mind that the test administrators might have their own specific criteria. It may not be sufficient just to exercise prudent or legal driving, you may also be expected to drive in a 'French manner'. The road rules may be the same across France, but some conditions of the test could change based on your locale. It's best to take local driving lessons so that you're prepared for any eventuality.
For expats and foreign students that live in Paris, there are a lot of schools that cater specifically to English speakers. Here, it's possible to take your driving test in English as well. Outside of the capital, you are allowed to ask for a translator from your local prefecture. However, bear in mind that this may not be possible at all sub-prefectures, therefore it's best to check in advance to avoid any unnecessary inconvenience. You are also allowed to request an automatic vehicle if you prefer. But again, the availability of such cars depends on the particular prefecture you're dealing with.
With French driving licenses, there is a point penalty system that punishes driving offenses with fines and a reduction in driving 'points'. If you lose all your points, your license gets taken away or suspended. Another important thing to note is that as a new French driver, you will only have six points on your license (which is about half the usual amount) for the first three or so years. This applies to non-EU citizens, as well.
The Bottom Line
As you can see, getting your new French driver's license doesn't have to be a drawn-out or complicated process. All you need to do is to have the necessary paperwork on hand and to prepare yourself in advance with proper study for the driving test, and you'll stand a good chance of being able to ace the theory and practical exams on your first try.
Use this article as your resource to discover what you need to do in order to switch your foreign driving license to a European one.