Jessy, the expatriate from Taiwan
Can you please introduce yourself?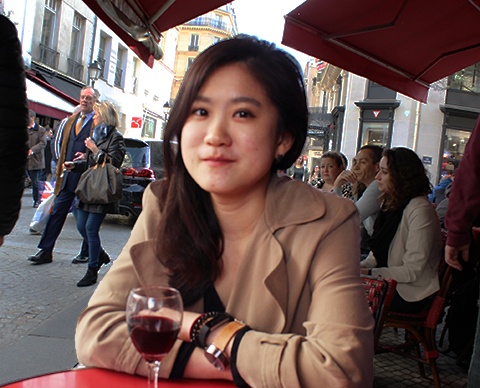 Hi, I'm Jessy Lin, currently an intern at Socialyse Havas. I am a foreigner here originally from Taipei in Taiwan. At the moment, I am living at La Motte Piquet Grenelle. More precisely in Rue du Commerce which is a pretty nice place, pretty alive, "vivant" as they say in French.
I came in France because I was studying foreign languages literature. French was my second language and I liked it a lot. I told myself "if I am not going to use it anymore, it wouldn't help me a lot", so I decided to continue using the language, so I came to Paris for studying.
What difficulties did you face when you got here in Paris?
I have been to Paris before. The first time I came here, it was a journey, which is quite nice but, then, when you are really living here and working here, it is quite hard; especially in Paris when a lot of people are coming and going. It is pretty stressful actually.
Part of it is due to transportation and looking for an apartment, a job, or an internship. I do think it is difficult for a foreigner. Especially the one who do not have Schengen VISA. Today I am living a studio which is my third place in Paris. It is 25m², has a very big bathroom and a kitchen –very important!-.
What about French people?
I do think French people are very very nice, like super "gentils"; especially the one not from Paris. I would not say the Parisian are not nice either because they are just a bit busy. I do like the fact that Paris is an international city and that people are coming from everywhere.
Can you tell us more about the culture difference?
Taiwanese culture has a lot of difference with French culture, but both Taipei and Paris are capital: a lot of people, transportation and so one. What I love in Paris is the weekend. When it comes out, it is not that stressful. I can go out, to places I like a lot. Canal St Martin is my favorite place in Paris!
When I was living in the 13th arrondissement, every weekend, I would go there. When I am alone, it is the occasion to go there to walk. I also love to go to the cinema, do some sport –I am going to the gyms. There are a lot of places to do sport in Paris! I guess it is the typical Parisian lifestyle, which actually is the same kind in Taipei, so I did not have a cultural shock.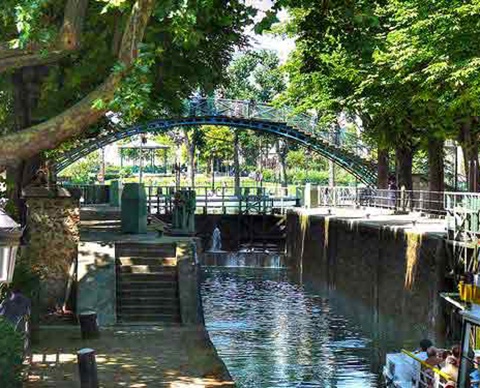 And what about when you stay at home?
I go out of my apartment every day at 9am and I get home around 8:30pm. But before living, I am used to going for a morning running. When I am at home, I use to cook for myself or watch a TV show. I like French food, so my cooking is a mix with French and Taiwanese ingredients. I guess it is my lifestyle: a mix between Paris and Taipei.
You are at your third apartment in Paris, so you are pretty used to apartment market. What would you recommend for newcomers?
My first apartment was in the 93 –outside of Paris-, then I moved to 13th arrondissement and finally to the 15th. I would say that if you are looking for housing, just pick the one that you like and rent it. As a tenant, the legal stuff protects you a lot -so no problem to rent what you like. If you regret it, it would always be the time to change.
Paris Attitude offers over 6,500 furnished apartments, from compact studios up to large 7-room apartments and even barges and penthouse suites.
So you are a 100% sure to find what you love. Once you have checked in for your stay in Paris, a multilingual concierge service is available 24 hours a day to help you source, locate or book reservations for any services or other amenities you may require. It's the personalized service in your choice of language that makes the difference and has built our reputation as a trusted name in the Parisian real estate scene for more than 14 years.