International calls are always very expensive. If you just arrived in France and want to know how to save some money on international calls, you picked the right article. Here are some tips!
Finding
the best mobile phone plan
Moving to Paris for the long term means having to find ways to stay in touch with friends and family back home. But what are the best French wireless plans? Let's have a look at the offers available right now, for cheaper credit in France.
Red by SFR for €10/month includes unlimited calls on mobiles and landlines in France and DOM (except for Mayotte), unlimited SMS/MMS, and the same advantages within the EU and DOM.
Additionally, you get 30Go of data, plus 3Go from the EU and DOM. For €20, you also get unlimited calls on mobiles in the States and on landlines in 55 countries, plus 10Go from the EU and DOM. You can only register online on the Red by SFR website.
Sosh by Orange has a plan for €19.99/month with unlimited calls and SMS/MMS in France and Europe, plus 20Go of data in France, Europe and DOM.
Bouygues Télécom offers a B&You plan for €24.99/month with unlimited calls and SMS to mobiles and landlines in France and DOM, unlimited MMS in France, unlimited calls to landlines in 120 countries, and 50Go of data, including 10Go available abroad.
Free Mobile has a plan for €19.99/month with unlimited calls to landlines and mobiles in France and 100 countries, unlimited SMS in France, DOM and several countries, and unlimited MMS in France, as well as 100Go of data and access to FreeWifi in France, plus 25Go of data in Europe, DOM, the United States and more.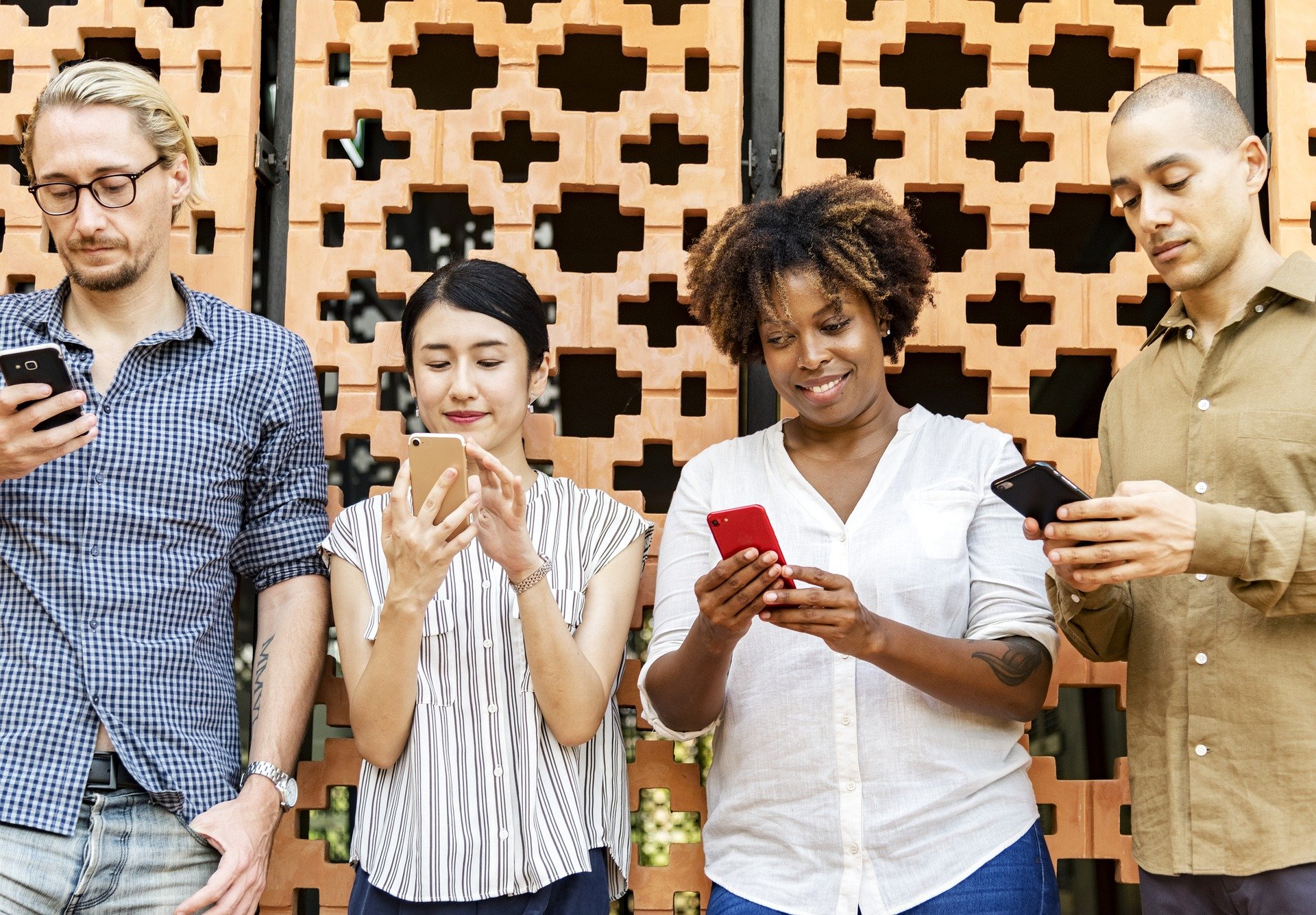 Tips to subscribe to a plan in France
Now that you have a better idea of what mobile phone plans look like in France, it's important to keep a few things in mind about the subscription process.
First, all offers from major carriers require you to be a resident in France. If you are studying or working as an expat, this is not an issue, as long as you have the relevant paperwork (university registration, work contract, etc.) proving that you are living in France for an extended period.
Other documents required to get a cell phone plan are a proof of ID, credit/debit card or check from a French bank, and in some cases a proof of address.
Then, an essential thing to know is that some companies offer plans involving a commitment (usually 12 or 24 months). This may be an issue if you're not staying for that long and/or don't want to be tied to this company.
Luckily most French carriers have dropped this practice for most plans and offer commitment-free options ("sans engagement"). It's worth double checking this point before agreeing to anything.
Something else that could be a hurdle for foreigners, especially those with US phones, is the compatibility between CDMA and GSM. French companies all use GSM, so you need to make sure your phone is compatible, otherwise the SIM cards won't work.
Finally, most French mobile phone carriers offer a set amount of data in their plans, that can't be exceeded, but some allow you to use more and charge an additional fee.